Fall Schematic Mobile RPG Redefines "Free To Play"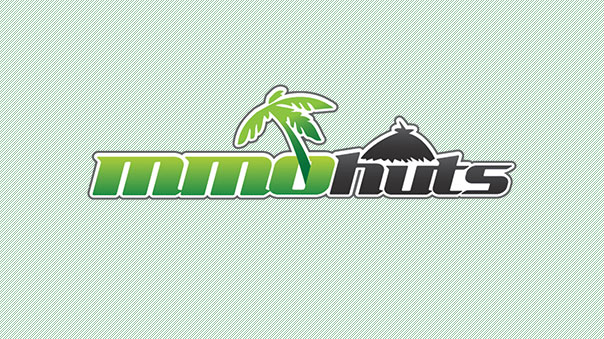 Drawn by Clouds mobile game, Fall Schematic, is doing something different, and it looks like that something might change the way app games as an industry monetize their free-to-play offerings.
"We are tired of the stream of mobile apps that claim to be games but are really just time wasters with a high ticket price, meant to capitalize on boredom and impulse. We wanted to make a good game. These apps give the platform a bad name and make crowd sourcing difficult." said Eric Johns, co-owner of Drawn by Clouds. "As a team, we decided the best way to stand out and boost our Kickstarter campaign was to encourage new thinking on how to make these games. We are taking the initiative and separating our story from direct monetization and paywalls. Instead, we developed a brand new method of free-to-play, free-to-pay-what-you-want."
This strategy seems to have turned heads, as the Kickstarter campaign to fund Fall Schematic, was fully pledged in the first 24 hours, where most mobile apps seeking crowd sourcing do not obtain their goals.
Fall Schematic's digital RPG storyline is fully free to play, and the team behind it insists that you can enjoy the experience without ever spending a penny. The monetization strategy is based on the Humble Bundle model for the items in their virtual marketplace. The player base in the game will determine the value, and therefore the price of the items available in the game. And like a Humble Bundle, if a player elects to pay over the established average, they'll be offered rare, premium items that are only available in this way.
"I wanted to provide a console quality experience for the mobile environment, and we are." said Matt Anderson, Creative Lead and Lead Developer on Fall Schematic. "There are so many copies of copies being produced that the whole market is blurred. But if you look at Fall Schematic, you'll see we're doing things differently, from monetization to interaction with our card game."
In addition to the RPG for mobile devices a cooperative card game with the same title is being developed Both Fall Schematic games in development are slated for first quarter 2015 release. The digital RPG will release to mobile stores and may be ported to other platforms dependent upon the outcome of the Kickstarter. The cooperative card game will be on shelves in LGSs as well as online.
World of Warcraft: Chronicle Volume 1 is a journey through an age of myth and legend, a time long before the Horde and the Alliance came to be...
by Mikedot
4:33 Creative Labs is at it again with a free-to-play squad based unit collecting mobile game, Monster Super League.
by Ojogo
SilverHelm Studios has launched its own crowdfunding campaign for Valiance Online on the game's new website.
by MissyS