DC Universe Online Amazon Fury DLC to Unleash Might of the Amazons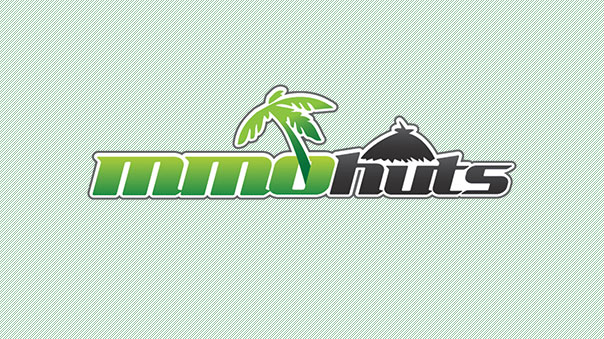 Sony Online Entertainment announced the next chapter in DC Universe Online (DCUO): Amazon Fury Part I. The game's tenth downloadble content pack will introduce a brand-new storyline featuring Wonder Woman, Circe, Hippolyta and the Amazons, as well as a new shared open area, Solo Iconic Visions, a 4-player Alert, two new Duos, and Weapon Mastery abilities. The DLC pack will be available for download on the PC, as well as the PlayStation®3 computer entertainment system and PlayStation®4 system, this spring.
Hippolyta, Queen of the Amazons, has gone mad, or so it seems when she allies with Circe and declares war on the mortal world! Her own daughter, Wonder Woman, has rallied an army of Amazons that will defend the people of Gotham City, and try to help their Queen see reason.
Amazon Fury Part I is the first of three DLCs to focus on Wonder Woman and the Amazons. It will introduce Weapon Mastery, which lets players master and combine weapon types during combat (read up more on it here). The Alert and Duos will give players the opportunity to adventure through the Themyscira Palace District, warehouses, and seaside port for the first time; and everyone can play as either Wonder Woman or Circe in new Solo Iconic Visions that let players relive crucial moments that led up to the Amazon civil war. The new shared open area will take place in an alternate phase of Gotham City called Gotham Under Siege, which is overwhelmed by the divided Amazons and their powerful allies.
DCUO's Amazon Fury Part I DLC pack will be a free download for the game's Members and will be available later this Spring for purchase by Free and Premium players via the PlayStation®Network, the in-game Marketplace, or for PC players via the DCUniverseOnline.com website.
Wintertide is a holiday themed event where players can participate in several fun encounters including helping Father Wintertide, Snowball Fig...
by MissyS
The Closed Beta for this highly anticipated title is scheduled to begin on June 17, 2014 and access will be granted to select players among th...
by Mikedot
If you've pre-ordered Civilization: Beyond Earth, good news - the game is now available for pre-loading.
by MissyS