Elsword's 3rd Anniversary Starts Off With A Bang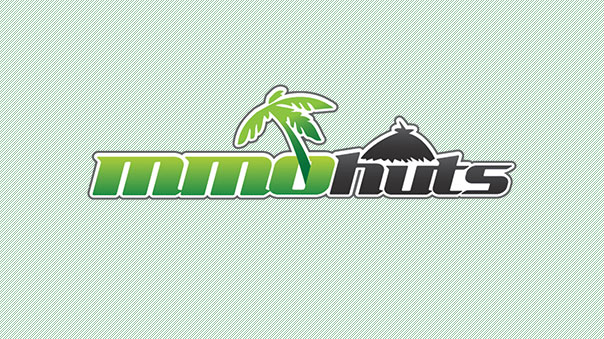 Today KOG Games, publisher of the hit free-to-play action MMORPG, Elsword, Start off the 3rd Anniversary of Elsword with a celebration clad in combat and conflagration!
Elesis will burst onto the scene with her new 2nd Job Paths: Blazing Heart and Grand Master. Once achieving level 35, players can choose to focus the Pyro Knight mastery of searing fire and combat casting with Elesis' new Blazing Heart Job. Evoke a violent blend of blade and fire magic coupled with the ability to make your opponents vulnerable to fire and then incinerate them all with a blistering array of Area of Effect explosives!
If the scintillating hearth of combustion doesn't stoke your passion for fire, then you can advance your Sabre Knight to the rank of Grand Master! Wield the Claymore with a level of ferocity that takes no prisoners. Cast a Prelude that buffs allies and then charge, unshakable into the fray with reckless abandon. Grand Master's engaged, in-your-face attack design empowers players to be use a forceful, aggressive combat style. Charge headlong into enemy lines, and bolster the strength of your entire team with buffs in the process. In a world full of heroes, villains and demons, there is only one Grand Master!
Along with the Elesis Job update, KOG is throwing an anniversary bash like no other. Just for logging on during the event, players will receive Lucky Bags. Returning and current Elsword players alike will get some great treats. Do you remember the day you first set foot in Elrios, or how many dungeons you've completed? We do! KOG will host an in-game Memories Album that reveals special milestones that players have experienced throughout their adventures in Elrios. The ever-popular Anniversary Coin makes its highly anticipated, once-a-year return! Will all of these events and more to come… this is going to be the best Elsword Anniversary yet!
Next Article
LEGO Universe has announced that it will join the free-to-play ranks this August, with a limited but infinite free-to-play area.
by MissyS
Age of Wulin released a new feature of Chapter 5: Heaven's Ascent today.
by MissyS
The Ruler of the Land RUSH: Idle RPG has officially soft-launched today for the Philippines, and is based on the popular Korean manhwa.
by Ragachak