Elsword Unleashes Raven's Rage and Prepares for Thanksgiving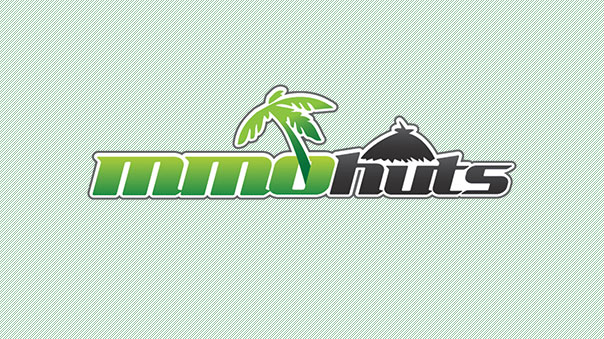 Elsword Unleashes Raven's Rage and Prepares for Thanksgiving
IRVINE, Calif. – Nov. 7, 2012 – Today Kill3rCombo revealed a series of new abilities for one of the most popular characters in the free-to-play manga inspired action MMORPG Elsword. The introduction of Raven's "Rage" mode gives players a variety of new ways to topple foes in both co-op dungeon runs and the game's numerous PvP modes.
Raven, a former villain turned hero, returns to the limelight gaining a new "Rage" mode. By building up his strength, he can summon a twisted robotic Nasod core that guards and fights for him. When Raven assumes a defensive pose, the Nasod core curls its tendrils around him forming a threatening barbed shield. As Raven unleashes any of his numerous attacks, the core morphs into a wicked spine that impales enemies from a distance. With each successive attack Raven lands on his foes, the core slowly grows, absorbing their energy. When the core disappears, Raven gains back power equal to its final size, making him even more of a force to be reckoned with.
There will also be more to give thanks for this week than just a powerful arsenal, as Elsword begins its pre-Thanksgiving festivities today. Throughout the game's seven unique worlds, players will find Thanksgiving tables in each town. As players acquire Thanksgiving treats during dungeon runs, the tables will fill with a sumptuous banquet unlocking greater bonuses depending on how full the tables become. Players will enjoy the Thanksgiving bonuses from Nov. 21 through Nov. 27.
To play Elsword for free, please visit: http://www.elswordonline.com/.
Nexon Europe has announced that the Pre-Season for United Eleven will have the confirmed addition of the entire Bundesliga license.
by MissyS
Eagerly awaited by fans for over a year, Part 1 of the massive ACT19 update to Dekaron includes new systems, enemies, weapons, quests...
by MissyS
Razer announced a new line of their products, aimed at a more budget-friendly gamer.
by Ragachak