Elsword Turns Four Years Old; Tons of Events Now Available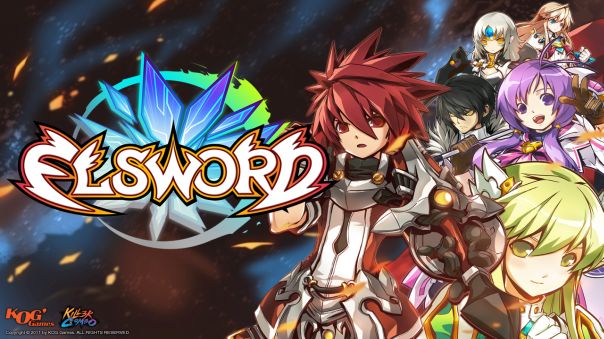 KOG Games, a leading developer and publisher of popular free-to-play action MMORPGs, today announces a birthday bash like no other. More than cake and candles, dungeons and Swag! Elsword pulls out all the stops for their 4th Anniversary Celebration!
KOG Games starts the party with a bang by inviting Elsword players to come down and party with them at Howie's Game Shack in sunny Orange County, California. The folks at KOG Games have invited a handful of lucky players to partake in a pleasant stroll through some artfully executed bouts of Dungeon Crawling and PvP at Howie's Game Shack. Then, strategy and villainy will be cordially (yeah right!) discussed over dinner, and then everyone's off to offer up redemption and possibly even the score with some friendly *cough!*, Players vs. KOG, no-holds-barred games of lazer tag!
Elsword goes all out with some major updates on this 4 year anniversary patch. Players have asked, and they will receive:
• A new Party Kick System that empowers the devoted Dungeon Crawlers with the ability to vote-out any player that isn't pulling their weight and contributing to the cause
• Keeping competitive integrity at the forefront, a large number of characters are receiving some love and receiving some needed Rebalancing
• A new Star Rank system will allow players to shine. Both PvE and PvP efforts will be rewarded with a new title and badge. This system will reward the top 100 players in both categories
• Level up faster with the new EXP Table revamp
• Massive Dungeon Upgrades! – Shorter, refined Dungeons, better Dungeon graphics and backgrounds, new result screen UI, monsters that deal more damage occupy more area with their big-damage tells and better in-Dungeon stage progression on popular dungeons gives players a more linear and fun experience
• Ereda Island, the very popular, objective-based PvP Co-op feature gets a big facelift and new challenges await, and whole slew of dedicated in-game events and rewards to go with the update. In addition, the stellar Ereda Island character chat feature "Quick Voice" to call out character-based voice commands and text in combat! Quick Voice will not only be added to Ereda Island, but players will be able to use this new feature in Dungeons, Fields and in Arena PvP!
Players who login with a level 10+ character will receive a FREE, permanent pet, costume set and a timed Dragon Mount!
If you're new to Elsword or you're taking a break … You're invited too! New players who register during the event period and players who haven't logged in since April 1st, 2015 will receive a free +10 Enhanced Weapon!
During the event period, Elsword players will receive 2x's EXP, 2x's Drop rates and unlimited stamina! In addition, just logging into game and playing gets you prizes. Players will receive a daily buff, prize exchange tickets, and for those who slay big, nasty elite monsters, keep your eyes peeled for some crazy anniversary-themed loot boxes!
All players who create a new character, and level that character to 10 or higher during the event period (4/29/15 – 5/12/15 PDT) will be entered to win some amazing, exclusive Elsword-themed goodies. 519 players in total will win!
For more info, visit www.elsword.com
Next Article
News for Novus AEterno backers - Taitale Studios has relaunched its Kickstarter campaign.
by MissyS
Carbine revealed new details about Bay of Betrayal, a new Adventure coming in Invasion: Nexus, and currently playable on the PTR.
by MissyS
Today's Smite Patch Note Preview on Twitch revealed the details for update 2.17, Shadows of Olympus.
by MissyS