Elsword gifts players with new update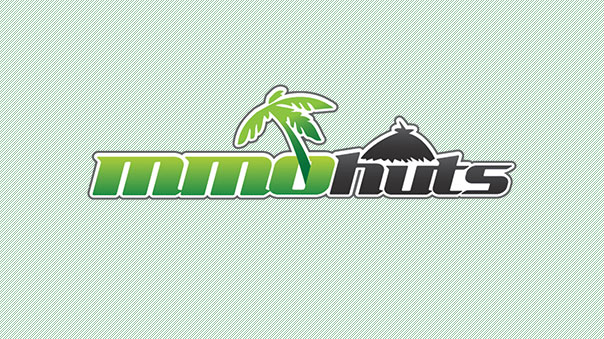 Elsword has released a new content patch for players, offering some bonuses in time for the holidays.
Eve receives two new job classes at 35: Code Nemesis, which upgrades Eve's weapons to make her more efficient at damaging opponents, and Code Empress, which grants her the new servant Ophelia and offers new combos. A new video recording feature lets players record their action and share it with others. The game will also add the last levels of Feita on December 21.
For the holidays, daily deals will be offered to players between December 21 and 25.
Elsword is published by Kill3rCombo.
Elsword Gameplay Screenshot

Source:
Kill3rCombo Releases Significant New Content, Holiday Promotions for Online Action Side-Scrolling Game Elsword

IRVINE, Calif. – Dec. 14, 2011 – In tune with the spirit of the season, massively multiplayer online (MMO) game Elsword is giving players the gift of fresh content by offering additional levels, character job classes and updated features. Players can also cash-in on holiday deals this month by visiting www.elswordonline.com, to sign up for a special five day newsletter giving them advance notice of seasonal sale items.Leveling Up

Players who have adopted the newly-added character Eve as their melee combat queen are in for a bonus upon reaching level 35, as they will now be able to choose between two kick-ass jobs classes: Code Nemesis and Code Empress. While either option increases Eve's power, Code Nemesis focuses on upgrading her weaponry into stronger firearms and blades, making her a more lethal damage dealer. Code Empress gains an additional robotic servant she can summon, named Ophelia. Using the deadly duo of Oberon and Ophelia together, Eve has even more combo tricks up her sleeve.

Players who want a sneak peak at the action before making their decision can view an all-new trailer here: http://www.youtube.com/user/ElswordUS

In addition, the long-awaited final levels of the Feita world will become available on December 21, allowing Elsword and his team to take the fight to the home of invading demons for an epic and climactic battle.

Upgraded Capabilities

While fighting for the finish, imaginative players longing to extend the manga experience of Elsword also can create their own machinima movies or simply record their best combos with a new video recording feature.

Holiday Specials

By visiting www.elswordonline.com, players can now subscribe to a limited-time newsletter notifying them of different daily deals, available from Dec. 21-25. Courtesy of Elsword's master merchant Hoffman, tech-savvy players will receive advance notice on special merchandise available at the in-game item mall for discounted prices.

In Elsword, gamers can choose from five specialized and customizable characters as they explore immersive maps and battle to complete dynamic quests. As players progress through the game, they can evolve their fighting styles by upgrading to new job classes and watching as their chosen character matures and gains more fierce abilities and combos. With intuitive and straightforward controls, Elsword offers players of all skill levels the chance to defeat enemies and deal damage, either on a solo mission or cooperatively in a party of up to four players. For those who welcome a challenge, Elsword also delivers action-packed player-versus-player (PvP) combat.
Next Article
Classic strategy game Tribal Wars has just reached 50 million registered players, only weeks after announcing its 10th birthday.
by MissyS
Gram Games Studio announced today that their puzzle adventure title, Merge Dragons! will begin their limited Easter Event tomorrow.
by Ragachak