Kingdom Heroes previews Xiaoshou expansion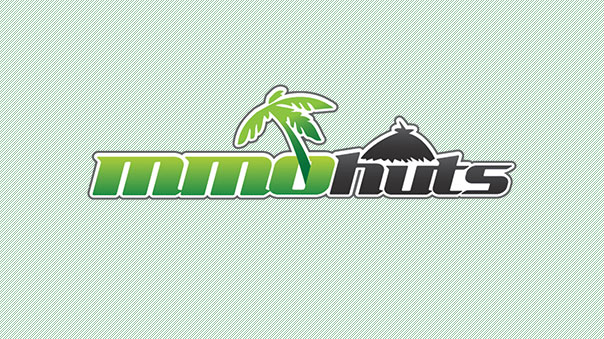 Kingdom Heroes will soon be releasing its Xiaoshou expansion.
The update will raise the level cap to 200, and release new territories, gear, and weapons. Also being added will be the new siege weapon, the Phoenix Battery, a new battlefield, the Palace of Eternal Happiness (an instanced capture-the-flag), and a new 12-player ship, the tower ship.
Kingdom Heroes is published by Aeria Games, which publishes several MMOs including Dynasty Warriors Online, Last Chaos, Kitsu Saga, and Wolf Team.
Kingdom Heroes Gameplay Screenshot
Source:
Preview of Kingdom Heroes New Xiaoshou Expansion Content

Prepare for Siege Weapons, New Battlefield and Ship

Kingdom Heroes, a faction based Massively Multiplayer Online Role Playing Game based on the wars that ravaged China during the end of the Han Dynasty, boasts a robust stable of revolutionary features to the MMO genre.  With an arsenal of siege weapons, boats, and player controlled troops to command, guilds can work with their factions in full scale Player vs. Player (PVP) wars to subjugate cities and strongholds to turn the tides of war, and lead their faction to global dominance.

Kingdom Heroes is set to release its new Xiaoshou expansion that will include a raise in its level cap, unexplored territories and new gear and weapons.

Here's a preview of the following new content in Kingdom Heroes:

·        New Siege Weapon – Players will have the ability to upgrade their existing city defenses to the all new Phoenix Battery.  This new siege weapon allows players to rain death down on their enemies by launching volleys of missiles at great distances.
·        New Battlefield – The Palace of Eternal Happiness is a new battlefield that is PvP focused on an instanced capture the flag event that is slated to run four times a day.
·        New Ship – The tower ship is the new boat which allows 12 players to work together to take down enemy ships and harbors.  While one player commands the ship, the other players will use catapults, crossbows, phoenix batteries, eagle cannons and tiger cannons to rule the seas.

For more information on the new content in Kingdom Heroes, please visit http://www.aeriagames.com/forums/en/viewtopic.php?t=1049767.
Next Article
Most free to play MMORPGs and MMOs are developed in Korea, but other nations are starting to enter the industry.
by Guest
Fans of the celebrated horror franchise will be able to engage in new, terrifying experiences within the F.E.A.R. universe. Following player f...
by Mikedot
Paladins OB64 is a pretty divisive subject right now. But I made a fresh account and played around, and honestly? Still digging it.
by Ragachak