Elsword: Add Gains New Time Tracer Advanced Class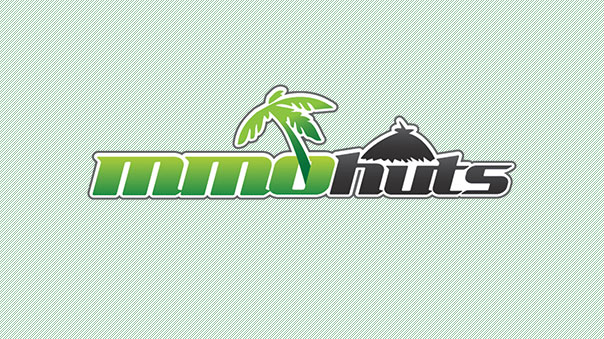 KOG Games, a leading developer and publisher of popular free-to-play action MMORPGs, today announces the launch of Elsword's new job path for Add dubbed Time Tracer. A psychotic tale of time-travel, technology and turmoil; the class update opens the third and final chapter in the Elsword Darkness is Coming series.
A tale of the twisting of a mind that would drive even the most grounded of heroes to their knees with madness. From this madness echoes Add's new Job path and continued story-arch for the delightfully twisted character. Time Tracer opens the third and final chapter in the Elsword Darkness is Coming series, and like many recent Darkness updates, Add's story casts some shadow onto what is already a morbid allegory, and pushes the boundaries of genius beyond the brink of insanity.
One huge advantage Add has over every other character in Elsword is that he effectively has two MP bars and the Time Tracer Job takes Add to a whole new level. Thanks to the Time Tracer Job's Passive Skill "Nasod Armor Mode – Overlimit", Add is able to toggle between two combat modes: Configuration Mode and Dissolution Mode. Configuration Mode allows Add to use DP instead of MP when using skills. Dissolution Mode enables Add to use MP instead of DP. This passive also has an added bonus: every time a player uses a skill, it will refund back a set amount of MP or DP by factoring what mode they are in and what skills were used. Thanks to this, Time Tracer can cast way more skills than any other class can ever hope to achieve!
To kick off the content launch, players can look for a special Add character boost and an exclusive DLC pack free for the weekend on Steam!
In Elsword, gamers can choose from nine specialized and customizable characters as they explore an immersive world and battle rivals to complete dynamic quests. As players progress through the game, they can evolve their fighting styles by upgrading to new job classes, learning deadly new abilities and mastering combo attacks. With intuitive and straightforward controls, Elsword offers players of all skill levels the ability to experience the thrill of victory in combat either on solo missions or cooperatively in a party of up to four players. For those who welcome a challenge, Elsword also delivers action-packed PvP combat.
For more info, visit http://www.elsword.com/
Next Article
If you are daring enough to partake in the adventure the Grand Tourney Arena offers, you will find yourself in the middle of a tournament.
by Guest
A special new update introduces players to the dark powers of Kanna in MapleStory.
by MissyS
Independent developer Fatshark announced today the development of Warhammer: End Times - Vermintide, a co-operative action first person shoote...
by Mikedot