Elegy for a Dead World: Now Available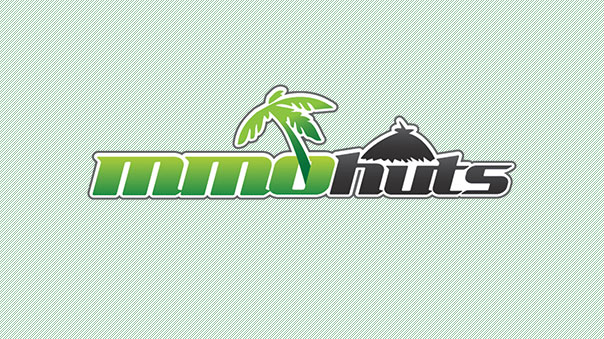 Critically acclaimed fiction writing game, Elegy for a Dead World ("Elegy"), launches today for Windows, Mac, and Linux on Steam at $15. In Elegy, players explore distant planets and write about the people who lived there.
A Game About Writing
In Elegy, you'll travel to three worlds and write stories about their long-dead societies. You'll lose yourself in settings inspired by the works of poets Keats, Byron, and Shelley, and use the game's system of writing prompts to help create your own masterpieces.
Explore 27 different writing challenges, through which you create narratives about the worlds you visit, from multiple perspectives. In one challenge, you play an archaeologist, uncovering clues and writing about a city's final days; in another, you're a thief, composing a song about searching the wreckage for valuables; and in another, you're a bard penning a lament in rhyming couplets.
When you've finished writing a story, share it with other players via Steam Workshop; then read others' works, and commend your favorites.
Artistic Intent
The developers created Elegy to share the joy of creative expression — ideally, they want to give non-writers an environment in which they can tell stories. With visuals inspired by Romantic painter J. M. W. Turner, the game provides a playground for individual imagination, and a community where everyone is an artist. Elegy's developers, Dejobaan Games and Popcannibal, are leaving the discussion of what art or a game is to critics, and merely asking gamers, "What will you write?"
Early Acclaim
Elegy raised 150% of its funding target in its October 2014 Kickstarter campaign. During development, it received two IndieCade selections, an Independent Games Festival Honorable Mention and a GDC Experimental Gameplay workshop selection. Educators are also using the game to inspire students in English as a second language (ESL), creative writing, and game design classes at nearly 50 institutions in 13 countries.
More info at ElegyForADeadWorld.com.
Perfect World Entertainment has released a new video that takes a statistical look at Blacklight Retribution.
by MissyS
Find out more about Age of Wushu's random encounter system in a special close-up.
by MissyS
ArenaNet™, publisher and developer of the acclaimed Guild Wars franchise, is releasing "Seeds of Truth" for Guild Wars 2's Living Worl...
by Mikedot