Easter Brings A Basket Full of Exciting Events to Knight Age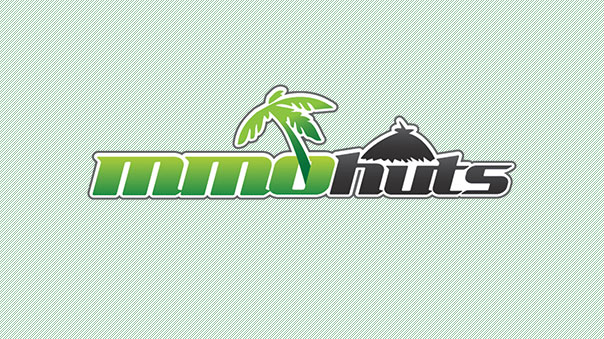 Joymax, leading online game developer and publisher known for its popular MMORPG, Knight Age, today announced a variety of exciting events just in time for Easter in its mounted combat MMORPG, Knight Age. Through April 5th, players of Knight Age can engage in four great events including; a Riding Race, Easter Egg Dress Up, Bunny Capture and a Surprise Present delivery.
The Race has Begun! Run as fast as the wind for a chance to win a one-of-a-kind Rider's Training Flag. This fast-paced event will test a player's mount riding skills as they must race without any support from pupae, potions or formations. What's more, Knight Age will give out special prizes for the more times a rider comes in first during this event. Additionally, every hour during the event period, surprise presents will appear in a player's inventory. What will be inside . players must check every hour after play to find out!
The Bunnies and Pupae are coming! To welcome in Easter, Knight Age will reward 20 random players for reaching level 20, 30 or 40 with Easter Bunny or Pupa symbols. Players are invited to spend the Easter season capturing bunnies along with their favorite pupae!
Lastly, the Easter Egg Dress Up Facebook event will challenge players to create their very own Easter eggs using a pupa egg. Players will use a pupa egg image provided on Knight Age's official Facebook page to create a one-of-a-kind masterpiece! First, second and third place winners will be rewarded with unlimited Unique Kurion, Unique Taksha and Unique Red Eyes! Players can upload "My Own Easter Egg" and receive a Mashimaro Sack including Mashimaro pupa and 10 Magic Dusts. Players can visit the Knight Age Facebook for all the details and the latest tips, events and news.
Next Article
On March 16, Whitebox Interactive announced that it has cancelled development of Warhammer 40,000: Dark Nexus Arena.
by MissyS
Wargaming today announced that World of Tanks: Xbox 360 Edition will release globally on February 12th, 2014.
by MissyS