E3 2014 Most Anticipated Online Games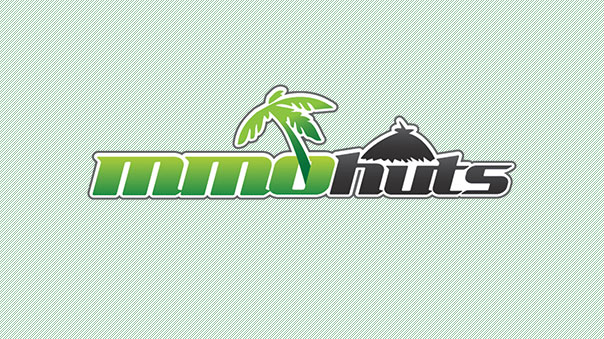 It's E3 week! And 2 months ago I honestly didn't think this show was going to mean much for those covering gaming outside of the console sphere. Yet as the weeks drew nearer, a slew of massive titles erupted out of nowhere, primed to fill the Los Angeles Convention Center with some of the best looking games we might have ever laid eyes upon in the online gaming sphere. And while not all of them are free, here's my personal favorites that I can't wait to check out later this week.
10. Rising Generals
InnoGames is finally trying their hand at real-time strategy and it seems to have everything you need to engage in a real battle of military minds. With Bruce Shelley of Civilization and Age of Empires fame backing the project, this is sure to be a prominent strategy title on the free to play market. And cross-platform functionality between iOS, Android, and browsers is just icing on the cake.
9. Armored Warfare
Obsidian Entertainment is about to blast a hole in the Gaijin vs Wargaming feud for the number 1 tank shooter on the market. We don't know a ton about what will set it apart other than promised visuals of insane detail, massively destructible environments, and a trailer featuring a plane crashing out of the sky. Sounds intense. Can't wait to confirm!
8. Black Gold Online
Black Gold Online is such a hard game to place on a list. The steampunk versus nature faction PvP setting is just awesome. I can vouch from personal experience that the vehicle combat is fantastically put together (I can't name any vehicle combat in a free MMORPG on its level). The classes on both sides are refreshingly unique. The lore is spot on. But the business model seems so strange and a lot of the elements seem to clash. Will it be a smash hit or a flop? My heart is pounding at the thought of seeing what their plans are to turn the tide in their favor at E3.
7. Swordsman Online
Swordsman Online is in a similar boat to Black Gold. Visually it's by far the most stunning wuxia MMORPG to cross the ocean yet. It has a rich and diverse lore to build on with plenty of plans to set your character apart based on the decisions they make. And the action is set to be epic enough to send players into seizure fits. But is it too late to a genre now pounded into the ground by the rise of so many Chinese publishers? We'll see!
6. World of Speed
My.com is bringing the pressure this year with their second title to grace the list, World of Speed. Honestly I don't know what the technical challenge has been to bring a quality racing game into the online free to play sphere before now, but it just never seems to be done. Or when it's done, greedy business models choke the life out of it. World of Speed has both the visual appeal and publication experience to become the front runner in the AAA free racing genre. I hope this E3 confirms my hopes.
5. Hex: Shards of Fate
The record breaking success of its Kickstarter was only the beginning. Cryptozoic is now poised to strike at the core of the trading card market with the first fully fledged MMORPG TCG. Has their months of development truly paid off? Is Hex the breath of fresh air TCG games has been waiting for? I certainly think so.
4. World of Warships
Wargaming scores extremely high on my hype list this year. Why? Because I saw it last year and it was already the best looking game at the show. With another year in development under their belt, and more of their concepts fleshed out, I'm predicting this will be the number one strategy game on the market. And I know you may be wondering why I call it such. Well for those that are turned away by the more rapid pace of World of Tanks and World of Warplanes, Warships plays out at a slower and more methodical pace. Teamwork is key. Positioning is key. And Warships interconnectivity with Wargaming's fleet of titles is going to be key in cementing this game as a potential candidate for Game of the Show.
3. WildStar First Content Update
One of the few games on my radar that's already launched, WildStar claims to have some massive surprise still up their sleeves. And yes they're revealing it before I've even had a chance to start writing up my launch review of the game. With so many ground breaking features and unique takes on the standard and stale themepark formula, I can only imagine what they have withheld in order to overcome the 'end of included subscription' speed bump that plagues so many pay to play MMORPGs at launch. I doubt any fans of the game are going to be disappointed by this reveal.
2. Rise of Incarnates
Namco Bandai isn't a name you hear on our sites too often. But the potential their vast experience can bring to the online gaming world is not to be underestimated. Rise of Incarnates is set to change the way we imagine fighting games, offering lush destroyed modern settings where immortal juggernauts blast each other in breathtaking aerial battles for dominance. So long as lag, balance, and controls don't destroy this game, Rise of Incarnates should cement Bandai's place among the big dogs in online gaming.
1. SkyForge
I expected big things from SkyForge when it was first announced. But a recent E3 trailer of the game sent those expectations into the stratosphere. It's a risky number 1 placement as so little is still known, but that only makes the possibilities so grand! Imagine playing as a demi-god in a futuristic but still naturally focused world torn asunder by technological aliens. You now rise as a member of a quasi-Justice League to defend the weak from assault and ensure the continuity of your race after being seemingly abandoned by your gods. Each victory will push your power closer to replacing the gods as one yourself. Visuals match. Gameplay looks smart, fast, and slick. Potential is limitless. We'll know more soon. Don't miss our Tuesday Recap for further details on if SkyForge lives up to the hype.
Some major games might be missing from our list as I'm trying to keep it centered on our core coverage. That doesn't mean I'm not interested in a few others. Here's some highlights that I will certainly be checking out if time allows:
Borderlands Pre-Sequel
Everyone loves a solid co-op shooter and when you throw in a ton of RPG elements and engaging story on top of it, it has the potential to be a masterpiece. And you'll be hard pressed to find anyone to say the Borderlands series isn't a masterful achievement of hybrid gaming. So the fact that Firaxis is teasing a new addition to the genre, and that it's going to feature near 0 gravity elements in outerspace, means plenty of reason to get on the hype train.
Civilization: Beyond Earth
Firaxis is on a roll this year as the tactical juggernaut is going where no previous producers have dared gone before, into the completely unknown future! Players will literally choose how their settlers evolve in the outer reaches of space in this unusual and completely foreign take on the series. Yet it's clear they will be utilizing elements that have proven successful in the past 5 renditions of the game. Can't wait to see how their system that basically merges the old take on religion and technology into one unified socio-political evolution system.
Assassin's Creed Unity
Yup co-op Assassin's Creed action in the middle of the French Revolution. I love the timeline. I love the concept. I'm sure to finally get into this series at last.
Tom Clancy's The Division
Tired of post-apocalyptic shooters? Then it's time to play one that lets you fight to rebuild society. Utilizing distinctly Tom Clancy future technology, you can team up with your friends, build a base, and put down the crazies that stand in the way between civilization and annihilation.
Black Desert
Rumor has it that Pearl Abyss will be in attendance, though don't expect them to drop some awesome content reveal. They're here for business to establish a North American publication contract to localize and manage the western version of Black Desert. Still if they reach a decision, it's sure to be major news!
Secret Sci-Fi MMO
We're under embargo on a certain major MMO announcement so I can't include it on the real list. But if I could it would easily be in the top 5 and perhaps has the potential to be even higher if done right. Keep an eye out for more details later this week!
This morning, WonderPlanet Inc. announced that Valkyrie Anatomia - The Origin - will be teaming up with Octopath Traveler.
by Ragachak