Hearthstone Update 10.2 Is Live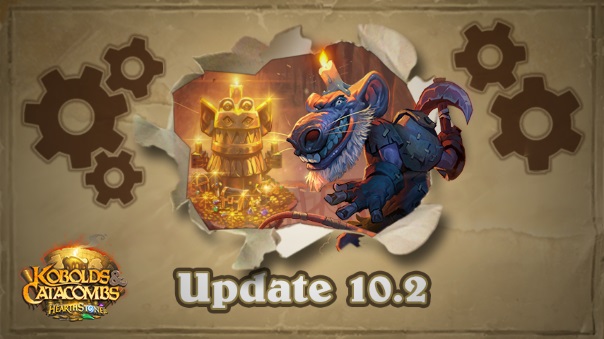 Good news for Hearthstone fans! Update 10.2 is here, the first major update of 2018. It's packed with Wildfest events, card changes and so much more. These events will last from February 19 to March 11, and includes Wild Arena and two tavern brawls: Venture into the Wild and The Wild Braliseum. This is aimed at competitive Hearthstone players who want to put their skills and collection to the test. The Wild Brawliseum uses player-built decks that are locked in for the duration of the run, nd has an entry fee that uses Gold or real money. Players battle each other until they hit 12 wins or 3 losses, just like in the Arena. The rewards offered are also the same as what is offered in the Arena, so get in there and give The Wild Brawliseum a try – the first run is free!  There are some updates to a few cards, and we have a brief summary of that:
Card Changes
We announced last week there would be card balance changes coming to Hearthstone and they are going into effect in this update. Here's the summary of changes:
Corridor Creeper – Now has 2 attack, down from 5.
Patches the Pirate – No longer has Charge.
Raza the Chained – Now reduces your Hero Power cost to 1 instead of 0.
Bonemare – Now costs 8 mana, up from 7.
There are also changes to Ranked Play, which can be found in the following Blog Post. The full patch notes can also be found below.  There's also the Year of the Mammoth Bundle, which is now on sale for 19.99, that contains 10 card packs of Journey to Un'Goro, Knights of the Frozen Throne, and Kobolds & Catacombs for 19.99!
Developer and publisher Ankama is proud to announce Krosmaga, a new game set in its flagship universe (DOFUS, WAKFU).
by MissyS
"If you don't have what it takes to be the best, then move aside". The Champion makes his way to Marvel Contest of Champions t...
by Ragachak
Just as Sony announced the first sales of their PlayStation game console in China, Chinese game developer Snail Games, known for martial arts ...
by Mikedot