E3 2013 Thursday MMO Recap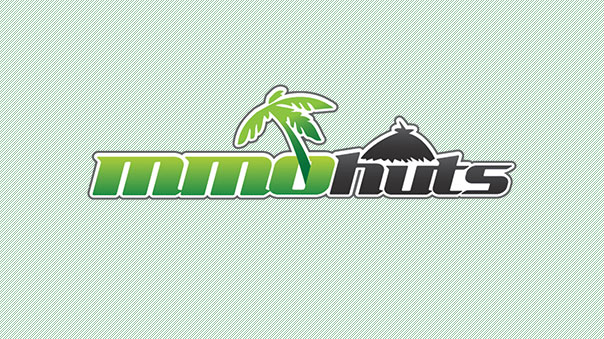 InnoGames
For those who haven't been following Innogames closely, they've recently launched their Unity powered browser real-time ship battler Kartuga. And the game is immensely more impressive than in the past with fully built out tech trees x3 for multiple classes. Even queuing for a PvP match at 3pm PST (rather late at night in Germany) still managed to offer a quick queue pop thanks to a healthy sized (and unhealthily addicted) playerbase. The PvP matches have also been upped to a maximum size of 4v4.
But the real story is Innogames push to take their browser market domination with titles like Grepolis and Forge of Empires into the mobile space. While Forge of Empires is still in beta getting some final kinks worked out, you can now enjoy Tribal Wars, The West, Lagoonia, and Grepolis on mobile devices; an especially helpful feature in the more hardcore titles like Grepolis where your cities can be assaulted and conquered by enemy players at any time of the day. Now your generals need never go to war without your guidance! Just try to reframe from getting into an all-out war while at the movies…
The best strength of this system is the older games under their umbrella have been localized into 30-40 languages and the mobile versions are entirely cross-platform, making sure that the population of each title is as large as can be with so few restrictions to entry in place. Each nation the game is localized for also has its own community management team located on site to ensure the reach of the game isn't overstretching their ability to listen to and react to their community's requests. Even their second newest title, Forge of Empires, is already up to 25 languages; it's clear Innogames is getting more efficient at this process. And with that said, Alexa Mann even hinted that two more titles will be joining the Innogames family by the end of the year. Both of which will be cross-platform compatible.
Next Article
The addition of Mist Champions allows combatants to purchase highly specialized champions which can be summoned to turn the tide of battle.
by MissyS
Widely successful fantasy MMORPG Echo of Soul has captivated players in Asian markets since its release last year, and Aeria Games is getting ...
by Mikedot
Rumors of Blizzard's new MMORPG have leaked! The folks behind World of Warcraft have been working on a new MMORPG that's rumored to ...
by Guest