Dragon's Wrath: New Details Revealed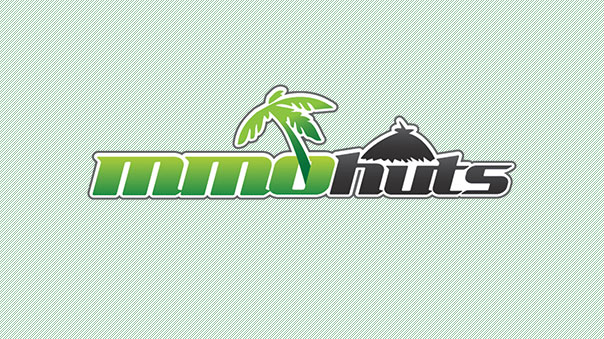 Launching this month on the Game321.com games portal, Dragon's Wrath is a horizontal, combat-based MMORPG that casts players as daring heroes during a time of great magic and mysterious creatures in the West. Presented with stunning, cutting-edge browser gaming graphics, engaging characters and fluid combat systems, Dragon's Wrath players will tussle with epic bosses, explore unique instances, and must form key alliances as they fight to save the land.
Even the strongest warriors cannot defeat the dragons alone. Thousands died trying to combat the fiery forces by hand before finally levelling the battlefield with powerful beasts of their own.
Mounts play a vital role in Dragon's Wrath and they come with an appearance to match. Brought to life via a fusion of vivid artwork and stunning animations, mounts tear through the battlefield with a flurry of special effects and eye-catching special skills, leaving a devastating trail of destruction behind.
As soon as they're trained, that is..
Players meet a plethora of beasts on their quest to stop the dragon invasion, each with unique abilities and attributes. Once tamed, mounts form a special bond with their warrior owners and evolve alongside them.
Mounts provide a vital boost to a warrior's ATK, DEF, Crit, Dodge, movement speed, HP and Energy in battle – especially useful for Dragon's Wrath's tougher challenges. Dragon forces don't look nearly as scary when you're riding an armoured Griffin or a giant Sabre-tooth into battle.
Mounts evolve directly alongside warriors, automatically changing appearance, shape and earning new skills when warriors upgrade themselves. The stronger the warrior, the stronger the mount.
To add a beastly edge, players can access a special interface where a mount's attributes can be further boosted and customised with a range of unique accessories.
How will you raise your Dragon's Wrath mount?
Dragon's Wrath is a free-to-play action MMORPG scheduled to launch this June on the Game321.com portal. Interested gamers can enjoy their own by registering for free at the official site now: http://go.game321.com/pr_dw.htm
The latest update for War Thunder is "New E.R.A.", Update 1.71. The popular combat title is moving beyond World War II with this upd...
by Ragachak
RODE (Rise of Dragonian Era) has announced a series of events that run until May 9.
by MissyS
Kingdom Defender is an innovative and unique combination of Tower-defending, strategy, and card game.
by MissyS