Dragonica Online patches to version 1.0.6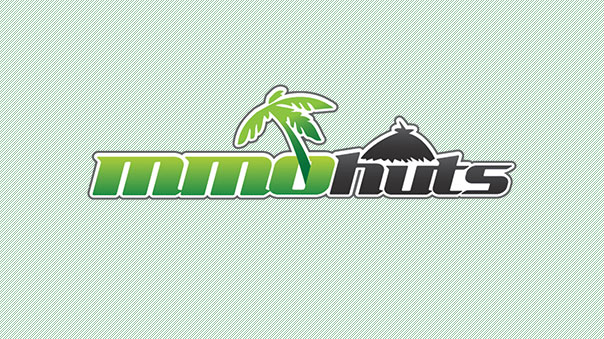 Dragonica Online has patched its servers with version 1.0.6. This version ends the Loot Hunt event, makes some minor fixes on bugs and localization, and adds new items in the shop, including items for Halloween.
The Patch Notes:
v1.0.6 Patch Notes General

The Loot Hunt event has ended. Raffle Tickets no longer drop from defeating monsters, Gatto no longer allows Raffle Tickets to be exchanged for higher tier Raffle Tickets, and players can no longer trade Raffle Tickets for Loot Hunt balloons.
Loot Hunt balloons have been made permanent. The event-only buffs have been removed.
A link to the Readme is added to the Start Menu for new installations.

Interface

Timer displays correctly for buff effects that last longer than 60 minutes. They no longer display as one hour.
Location names inside Mission Maps exceeding 22 characters no longer drop to a second line and become partially obstructed by the star level field.
The words 'has' and 'is' no longer appear following the player's name with no spacing when a player becomes the leader of a party.
Entering a name into the NPC Search on the World Map (M key) now works properly.

Gameplay

The quests "Equipment", "Magical Ingredients (3)", "Metal Man (1)", and "Slaying Small Dragons (2)" correctly list their required monster drops.
The rare monster hunt "Rare Monster Hunt – [Aswan]" correctly lists where the target monster can be found.
The quests "Absurd Suggestion" and "Donny's Challenge" only require the player to take part in PvP matches, not win them.
The invisible object that dealt damage when jumping and dashing in Kimart's boss map during gameplay has been exorcised.

Skills

The details for Assassin skill Burrow have been corrected. Tooltip reads "Burrow into the ground to hide from enemies. Consumes 30 MP every second until deactivated. Use the skill again to deactivate." for all levels.
The God of Healing buff now heals for the correct amount as listed in the tooltip. Players could previously heal over 100% of their health.

Items

New Nights of Fright costumes are now available in the Cash Shop. Click here for more information.
New items are available in the Cash Shop. A full list will be available soon.
All [High Elf Package] items now show the correct icon in the Cash Shop.

Items that the player does not meet the requirements for will no longer appear when using the Suggest Gear option in the Recommended Equipment portion of the Journal unless the item levels are slightly above the player's current level.
Next Article
Revelation Online is celebrating their second anniversary with a pair of events - a login event and the "Second Anniversary Party Contest...
by Ragachak
OGPlanet is now setting out to sail their iconic nautical MMO, Uncharted Waters Online, with its biggest update ever. A new age dawns in &quo...
by Mikedot
Neverwinter: Now available for Xbox One - Dungeons & Dragons MMORPG Now Available to Download for Free
by Mikedot