Travian: Legends – 15th Anniversary Interview w/Eckart Foos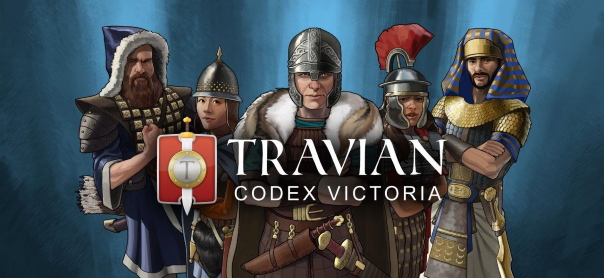 Travian: Legends, a browser-based strategy MMO, is currently celebrating its 15th anniversary. We had the chance to speak briefly with Eckart Foos, Game Director of Travian: Legends, about this milestone and its new community event, Codex Victoria.
You've been with Travian most of its virtual life. What has it been like, personally, to be on such a long lasting MMO team?
It is a very special experience on so many levels. There is of course the game itself that almost exploded in the early years and developed massively since it´s start not only visually but also from the content. Many hacky technical solutions from the early days survived longer than expected until they were eventually replaced with something more appropriate. Then there is the vast community that also has evolved throughout the years. Initially we saw a lot of growth through word of mouth mainly among  students. Nowadays many of these players have completely different lives with jobs and families but they still play Travian: Legends. That is amazing and shows the deep experience that Travian: Legends provides. Because even if the very core of the game never changed, each round is different. And of course we have new players that are attracted by the game´s fame and want to know about it, eagerly learning from the veterans. Looking back, all of this sometimes looks like a gigantic and marvelous timeline-panorama.
What do you think is one of the most memorable moments in Travian's 15 year history?
There are many stories and anecdotes to tell about Travian since it started in 2004. For me personally the first "Legends on Tour"-event in 2018 was a very remarkable moment. Never before had we invited so many players from all over the world to deeply discuss their ideas and the needs of the community inside a real workshop-framework over a couple of days in our office in Munich. Briefly before the event started, we were seriously nervous in which direction the event would go. Moderating a discussion on a forum can be challenging but having real Players in the office is something else. In the end it was a very intense discussion on the first day and extremely productive and constructive the rest of the days. Why it is so memorable for me is that is was the moment when the players really entered the company and were not only acting in the game, the forum and writing tickets. I think the awareness for our players has evolved a lot in the company since then – also because we are still in touch with them to get quick feedback on ideas for example.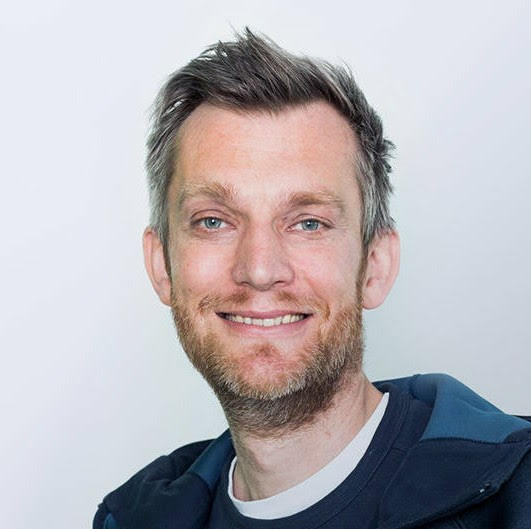 Eckart Foos, Game Director of Travian: Legends
How have you worked toward keeping old players and drawing in new as the game has aged?
Much of the event-schedule that we came up with the last years is addressed to experienced players that know the game very well but like to face some extraordinary challenge from time to time. At the same time we put a lot of effort to improve the visual appearance of the game and make it more attractive to players that don´t know already the deep and captivating gameplay of Travian: Legends. And we also overhaul the onboarding of new players currently. And a huge part of the last "Legends on Tour"- event was the discussion how new players could for example be mentored properly by other players. But indeed with a mature game it becomes more and more a real decision where to invest the resources as it is hard to find features that cater both groups.
Do you have a roadmap for where Travian hopes to be in the next few years?
Let me put it like that: for 5years we have a vision, a roadmap for the next 6-12 months and a very clear plan for the next 3months. So it goes from vague to concrete the closer you get to today. It is clear that we want to keep the Travian-experience also for the future. That is a game with a very smart balancing of the several elements and a lot of freedom what players do with it. Which tribe you prefer, if you play as an attacker, a defender or many other choices – everyone can find it´s place in Travian: Legends as the core gameplay is so pure. But we definitely want to improve the accessibility on the go for our players and upgrade the experience around the Tournament.  Another aspect is the direct contact with our players. That has improved a lot throughout the last years but still can be intensified in my opinion.
The Codex Victoria event is a big special event being held for the 15th anniversary. What inspired this event's creation?
It is a dear tradition that we publish on the 5thof September a server with another map and different gameplay each year to celebrate the birthday of Travian: Legends. As our players tend to be rather conservative with the base-game, this is our chance to try out new gameplay-setups. This year we introduce for example a new building, the hospital. Usually troops die or survive in best shape in the battles. This time some of them return as wounded from the battlefield and can be healed in the hospital. That makes it easier to take more risk when attacking. Together with an advanced start for the players, the entire package delivers an especially action-packed round of Travian, that demands even from our veteran-players to heavily adapt their strategies. That was the spirit when we first discussed the event. In regard to the campaign, it was clear early on that this time it will focus on our players and their stories. They support us for 15 years now and they are basically the reason why Travian: Legends is not only some lines of code running on a server but that it is a rich and deep experience that you can dive into, learn and improve strategies, meet new people and have fun exploring the game.
Next Article
The hoard even for Trails of Ascension is ending in two days from now.
by Mikedot
Conquer Online has launched a new update today to its newest PvP zone, Gale Shadow.
by MissyS
Hirez Studios has confirmed the kit of the upcoming Roman god of portals and beginnings, Janus, set to join the roster of mythological titans ...
by DizzyPW