Dragon Nest releases the Edge of Darkness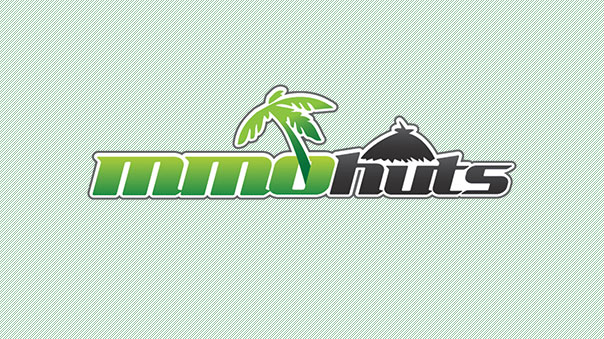 "Edge of Darkness" is the latest Dragon Nest update, and is now live on game servers.
Edge of Darkness challenges players to defend the Goddess Statue through waves of monsters, for a chance at enhancement plates, titles, and other rewards. A PvP ladder has been introduced, including ranking for 1v1 PvP, and will match players based on level. Finally, the Daredevil Faire arrives, which includes several themed dungeons (Boss Rush, Treasure Run, Danger Dash, Gobarta, and Daredevil Derby).
Dragon Nest is published by Nexon, which also publishes Vindictus and Combat Arms.
Dragon Nest – Edge of Darkness Screenshots:

Source:
Approach the Edge of Darkness, if you dare

New content added today for Nexon America's Dragon Nest

Today Nexon America released the "Edge of Darkness" content update for Dragon Nest, the blazing fast action RPG from Eyedentity Games. This is the third content update for Dragon Nest during its open beta test, and the game is available to play for free for residents of the United States, Canada and Oceania.

In the Edge of Darkness, players are tasked with defending the Goddess Statue against waves of sinister monsters who grow increasingly stronger as time progresses. The bravest Dragon Nest heroes will want to bring companions along to conquer this challenging encounter, but those who emerge victorious stand to reap extraordinary rewards, such as enhancement plates and prestigious titles.

Also included in today's update is the Daredevil Faire, a carnival-like environment that promises amusement for players of both low and high levels alike. Players can enter a variety of different Daredevil Faire themed dungeons,  including Boss Rush, Treasure Run, Danger Dash, Gobarta and Daredevil Derby. The Daredevil Faire offers an assortment of diversions from the traditional dungeons, such as Gobarta, where players can attempt to defeat the hordes of Goblins charging at them, or race against friends on a rented horse in the Daredevil Derby.

A new PvP Ladder system is also part of today's content update. Players will now receive a ranking for their 1 vs. 1 PvP activity and can compare themselves to other players to see where they stand in the broader Dragon Nest community. The Ladder system will automatically match up players of similar levels.

Additionally, a variety of new costumes are available for purchase from the Dragon Vault, including the Archer's Green Ranger set, the Warrior's Brown Belted set, the Sorceress's Antique Glory set, the Cleric's Black Commander set and many more.

Dragon Nest follows the story of a band of adventurers as they battle the corrupt dragons and their followers in order to save Verathea, the once pure and beautiful world created by the goddess Althea. Dragon Nest combines fast-paced action, an engaging story and a distinct art style that raises the bar for free to play online games.

For the latest news and information on Dragon Nest and to download and participate in the open beta test, visit http://dragonnest.nexon.net.
Next Article
Lilith Games announced that the company has partnered with Ubisoft to bring Assassin's Creed-franchise character Ezio Auditore to Soul Hu...
by Mikedot
A new website has sprung up today from Atari allowing visitors to sign up for a newsletter for a just announced Open World science fiction sur...
by DizzyPW
Brawlhalla gained its 36th legend today with the release of the axe and cannon-wielding brute, Xull.
by MissyS