Alaplaya announces L.A.W.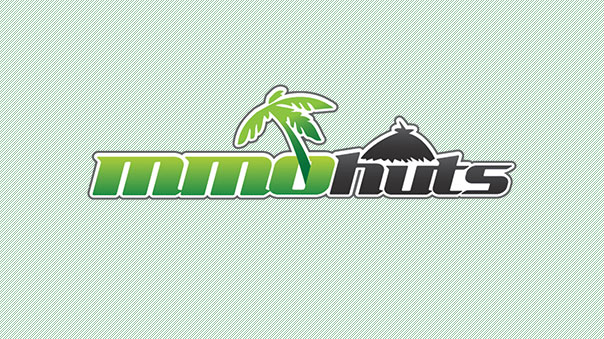 Alaplaya has announced a new game, which will begin closed beta by the end of the year: L.A.W. – Living After War.
Set in a post-nuclear world, L.A.W. is developed by Nitrozen and features the story of the human race who returns to earth two hundred years after war to find new races occupying their world after the fallout. The game will feature guilds, instanced dungeons, an intense player market, and real-time strategy elements in PvP.
Alaplaya also publishes ARGO Online and S4 League.
Source:
We are proud to announce a new title to our games-portfolio: the post-nuclear Action-MMOG "L.A.W – Living After War".

Founded in 2008 and working on L.A.W ever since then, the development team at South-Korean studio Nitrozen has some incredible references: Take the studio founder Lee Jang Wook, who is the Art Director of the RPG-classic Diablo! He gathered talents around him who previously worked for renowned companies such as Electronic Arts, Rockstar, Sony Computer Entertainment and SNK, as well as graphic talents from Lucas Films, Industrial Light & Magic und Dreamworks. These guys know how to create an awesome game!

Together, they came up with a grim vision of the future: A devastating nuclear war left earth in ruins. Survivors fled the earth on spaceship "Tomorrow" to return 200 years later and rebuild civilization. But upon their return they find that those who did not escape have genetically mutated into a nature loving race now known as the Nak. The ideological differences between humans and Nak are not the only threat to resurrect civilization. The bloodthirsty Shamak are roaming the earth to enslave all mankind

L.A.W mixes classic MMO elements such as a wide range of skills, guild system or instanced dungeons with groundbreaking new real-time strategy (RTS) features for its PvP (player-versus-player) mode. Through tactical usage and even direct control of ground and airborne units such as heavy tanks or swift helicopters, even smaller but well organized groups can be victorious over their enemies in these epic battles for rare resources. These resources will be traded by players in a similar fashion to the real-world stock market.

By the end of the year we will invite some selected players to be part of the closed beta. See you on the post-nuclear battlefields of a ravaged planet earth!

Yours alaplaya-Team
Next Article
Valve has announced that it will fully release Dota Underlords, its free to play auto battler game, on February 25 on Steam and mobile.
by MissyS
Gigantic has launched its first European server for alpha testing today.
by MissyS
Joymax has launched a new set of summer festival events for Digimon Masters.
by MissyS