Tank Ace begins open beta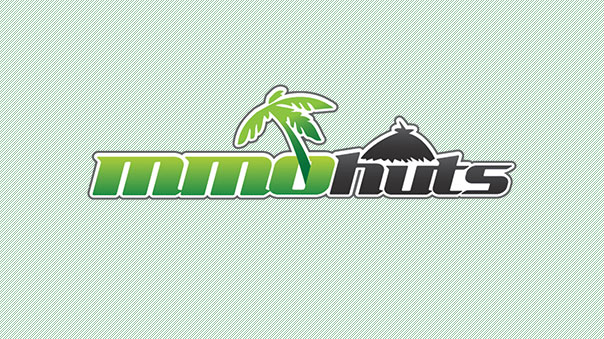 Tank Ace's open beta is now live, offering new features and an open door to all interested players.
Open beta introduces the Achievement system, where players can earn rewards including currency, experience, and items for meeting specific goals or requirements. The Power Bunker is now available in Occupation War Mode, where players can fire HE-type shells across the map; new artillery attacks, air-strike, and recon skills have also made their way onto the battlefield.
Tank Ace is published by GamesCampus, which also publishes Heroes in the Sky and Scarlet Legacy.
Tank Ace Gameplay Screenshot

Source:
GAMESCAMPUS' WWII WARFARE GAME, TANK ACE ROLLS INTO OPEN BETA

All-New Content Including A New Achievement System, Power Bunker And Exciting New Recon Skills Kicks Off The Open Beta Starting Today At 11 AM PDT

Sunnyvale, Calif. –  (September 01, 2011) – Leading online game publisher, GamesCampus.com (www.GamesCampus.com), announced today that the open beta test for its WWII tank warfare third person shooter, Tank Ace goes live today at 11 AM PDT.  The open beta includes all new content featuring a new achievement system, better graphics, a Power Bunker and much more.  Players can join the open beta by visiting the website at http://tankace.gamescampus.com

Players will prepare for battle in the ultimate tactical-warfare style combat shooter, featuring realistic World War II battlefields and vehicles based on actual historical facts.  Included in the open beta launch is all-new content including the addition of the Achievement System.  Players can earn achievements by meeting specific requirements such as losing their first annihilation game which will give them their "Bitter Taste of Loss" achievement. Earning achievements will award players with in-game currency, experience and maybe even special items!

Players can find refuge in the new Power Bunker where they can fire HE type shells in long range at their enemy.  Only available in Occupation War Mode, each bunker has a fixed range and area that it can fire; just open up the map, aim and fire.  Additionally, players can now use fully developed artillery attack, air-strike and recon skills for an extra advantage during battles and updated graphics will allow them to enjoy the battlefield better then every before!

"We're really excited to release all of this great new content in the open beta, and we're anxious to see our community's feedback, said Uyen Uyen Ton Nu, Head of Marketing at GamesCampus.com.  "We think the players are really going to appreciate the new additions and skills, and we're confident it will  take their gameplay experience to a whole new level."

Tank Ace is packed with engaging battles and accurate specifications like realistic recoil action and tank tactics.  This action-packed tactical-shooter features realistic World War II battlefields and vehicle stats based on actual historical facts.  Players will create their own clans and devise winning strategies as they utilize terrain features, coordinate assaults by using historically accurate tactics and more!  Just some of the other gripping features include World War II Factions including Russia, Germany and the U.S.A, easy to pick-up controls and an Area Specific Damage System.  In the game, players will lay an ambush, outflank the enemy divisions and charge across the battlefield in the mightiest war machine ever created!

For additional details on Tank Ace please visit http://tankace.gamescampus.com.
Next Article
North America-based Wizards will be able to set up a guild, move into their guild house and prepare that house for the new Raids feature.
by MissyS
Just a month after the official Open Beta Test of MU Legend comes the 3v3 PVP update, which is now unlocked.
by Ragachak