Destiny 2: Forsaken's Annual Pass' Black Armory Has Arrived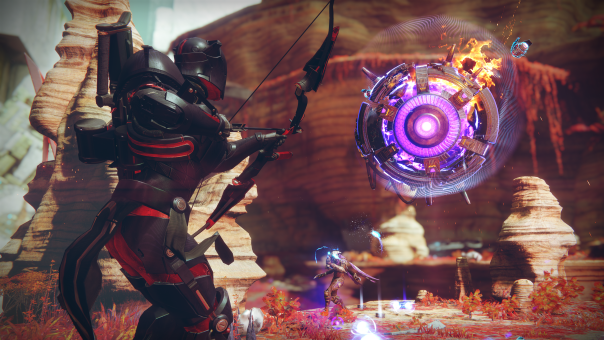 Destiny 2: Forsaken's Annual Pass begins today, with new content that offers new experiences for Guardians from December 2018 until August 2019. The Annual Pass will expand on the endgame experience for players and provides an additional layer of challenge and reward for the most dedicated of Destiny players. Three distinct seasons will support the Destiny 2 endgame for the annual pass, each with their own evolutions to the player experience.
Expanding on Destiny 2: Forsaken, the most transformative moment in Destiny history, Annual Pass and Black Armory kick off a new approach to content delivery, creating a world that is constantly changing and evolving as updates continue to unfold. Week one grants Guardians access to the Volundr Forge, a brand-new cooperative activity that will enable players to create and claim new weapons. Week 1 of Black Armory also features a new raid experience in a new setting. During the Season of the Forge, the Black Armory awaits, with Lost Forges to reignite, and new weapons to be earned. This is outside of live events such as The Dawning and Crimson Days. The Black Armory content will be available until March 4th, 2019.
Inixsoft and JM Studio have announces the official grand opening of Thanatos: The Dragon Chaser on their gaming portal, gameagit.com.
by MissyS
Dynamight Studios has announced the release of its second update for the Spring Alpha of Fractured MMO.
by MissyS
If you are a fan of tanks and love to reign down chaos with them, then Battleline Steel Warfare is the right game for you.
by Proxzor