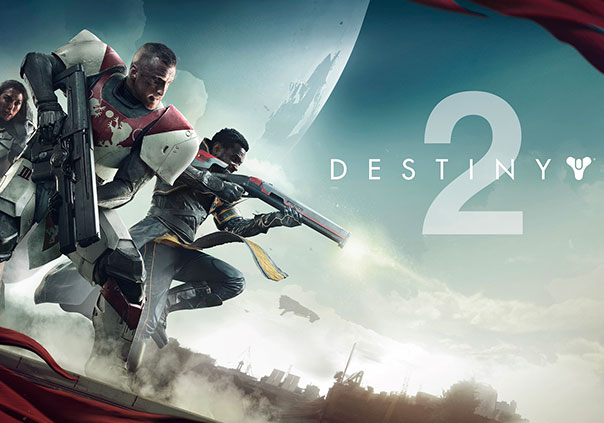 Destiny 2 is a buy-to-play MMOFPS developed by Bungie for PC, Xbox One, and PlayStation 4 and is the sequel to the hit game Destiny.
Story
The Red Legion, under the command of Ghaul, has finally taken over Humanity's last city. The city's Guardians have been stripped of all of their power and any remaining survivors have fled in search of safety elsewhere. It is now your job to reunite what is left of humanity's heroes, confront Ghaul, and fight back to reclaim your home!
Features
►Customize your own guardian like never before, enhancing your abilities in a multitude of ways.
►Wide variety of game modes offering activities for all levels of gamers, from hardcore to casual, PvP to PvE.
►Full featured campaign story mode.
Classes
Destiny 2 has 3 core classes, each with 3 sub classes:
►Hunter – Arcstrider, Gunslinger, Nightstalker
►Titan – Sentinel, Striker, Sunbreaker
►Warlock – Dawnblade, Voidwalker, Stormcaller
Microtransactions
Destiny 2 is an Activision game, with all that entails. Mostly loot boxes.
Expansions
►Curse of Osiris – New story/campaign, new weapons and armor including new exotics. Added Raid Lairs, upped max level to 25, forge weapons, new max power level caps.
►Warmind – New Raid Lair and crucible maps. Eververse Trading Company changed (cash shop/microtransactions). New weapons and armor, including exotics.
►Forsaken – New story missions. New map, The Tangled Shore. New "Gambit" mode, fusing PvP and PvE. New end-game raid. Added collection tracker for achievements, activities, and lore.
Status: Released
Release Date: Sep 08, 2017
Business Model: Retail
Developer: Bungie
Publisher: Activision
Category:

Stand-alone

Genre(s):

3D, MMO, Shooter

Platforms:

PC, Xbox One, PS4



Recommended System Requirements:

OS: Windows 7, 8.1, 10- 64-bit
CPU: Intel i3-3250 or equivalent
RAM: 6 GB
GPU: NVIDIA GeForce GTX 660 or better
HDD: 68 GB



Description: Destiny 2 is a buy-to-play MMOFPS and is the sequel to the hit game Destiny. Warlocks, Titans, and Hunters alike will have to band together to take back humanity's true home and confront the leader of the Red Legion, Ghaul.
Tag-team RPG Maze: Shadow of Light goes live today from Korean developer Thumbage.
by Ragachak
Dark Blood, the hit free-to-play hardcore action MMORPG arcade brawler, released an exciting new Tag Mode to its PvP system that enables playe...
by JamesBl0nde