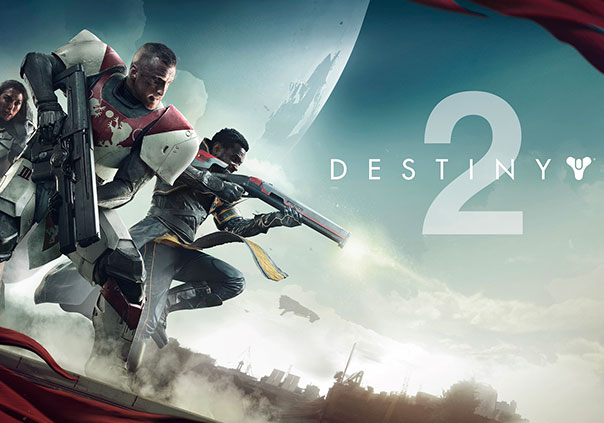 Destiny 2 is a buy-to-play MMOFPS developed by Bungie for PC, Xbox One, and PlayStation 4 and is the sequel to the hit game Destiny. The Red Legion, under the command of Ghaul, has finally taken over Humanity's last city. The city's Guardians have been stripped of all of their power and any remaining survivors have fled in search of safety elsewhere. It is now your job to reunite what is left of humanity's heroes, confront Ghaul, and fight back to reclaim your home!
In Destiny 2 you will be able to customize your own guardian like never before, enhancing your abilities in a multitude of ways. Your guardian's class will help determine your playstyle and the original classes of the first Destiny game will be making a return: Warlock, Titan, and Hunter. The Warlocks are warrior-scholars of the Light that possess reality shattering abilities and are led by Ikora Rey. The Titans are built for power, standing tall on the battlefield and are led by Zavala. The Hunters are cunning, ruthless, deadly with a blade, and are led by Cayde-6.
If you didn't play the original Destiny game, then don't feel as if you're going to be left out either. Destiny 2 has gameplay activities for all kinds of players no matter if you're a new player, a returning player, a casual gamer, or the most competitive gamer out there. New worlds and gorgeous environments can be explored that are absolutely packed with action, adventure, and some of the best rewards in the galaxy. For those with more of a competitive itch there are competitive PvP matches with new maps and game modes that will pit Guardians against each other to prove their worth.
Guardians, you must band together to win back humanity's true home, but the Red Legion certainly won't go down without a fight. Humanity needs you!
Status: Pre-Release
Release Date: Sep 08, 2017
Business Model: Retail
Developer: Bungie
Publisher: Activision
Category:

Stand-alone

Genre(s):

3D, MMO, Shooter

Platforms:

PC, Xbox One, PS4



System Requirements not yet known.


Description: Destiny 2 is a buy-to-play MMOFPS and is the sequel to the hit game Destiny. Warlocks, Titans, and Hunters alike will have to band together to take back humanity's true home and confront the leader of the Red Legion, Ghaul.
This newest version of 12Sky 2 Classic brings the return of the three iconic factions.
by DizzyPW
Digital Extremes brings its huge new Warframe update, The Silver Grove, to PlayStation 4 and Xbox One consoles today.
by MissyS