Defiance 2050 Closed Beta Test Underway in April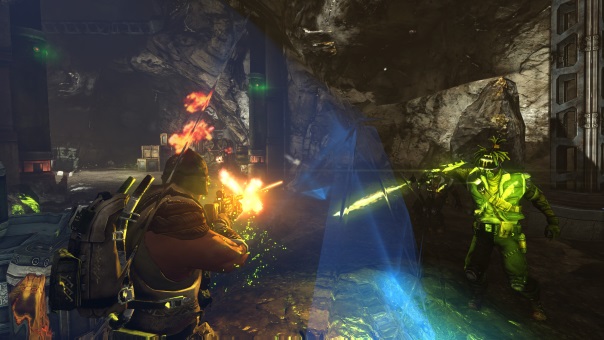 Trion Worlds has officially announced the dates for their upcoming closed beta test for Defiance 2050, the open-world sci-fi shooter. The game launches in the summer of 2018 on PS4, XBox One and PC, and the closed beta test will be on April 20-22. In this beta, players will be able to play through level 25, exploring the areas of Mount Tam and Madera. Story-based missions will be playable as well as give them a taste of large-scale epic battles that will be a part of Defiance 2050 this summer. Defiance 2050 recreates the original game from the ground up, offering an experience that is the definitive Defiance experience in every way. Today's consoles and PCs enable the dev team to implement features and upgrades that fans of the game have been clamoring for. Advancements in hardware allow for action on an even larger scale than before, with more players able to take to the battlefield in white-knuckled combat.
"Getting players into the game as soon as possible is hugely important for us," said Matt Pettit, producer of Defiance 2050. "We are creating Defiance 2050 with player feedback in mind, so this beta test is going to be essential for getting information from Defiance fans on where they would like to see us improve and where they'd like to us take the game."
This promises to be more than simply a graphical remake/remaster, and Defiance 2050 is a major update to the original games systems, with modernization and streamling. Players who want to sign up for the beta can do so at the link below.
Next Article
Scheduled maintenance is planned for MU Online on August 21st (Tuesday), and with it will come Season 13, Part 1 update.
by Ragachak
If you missed the livestream for Magic: The Gathering Arena, fear not, because we have a few of the most important bits here!
by Ragachak