DC Universe Online's Amazon Fury Part II Now Available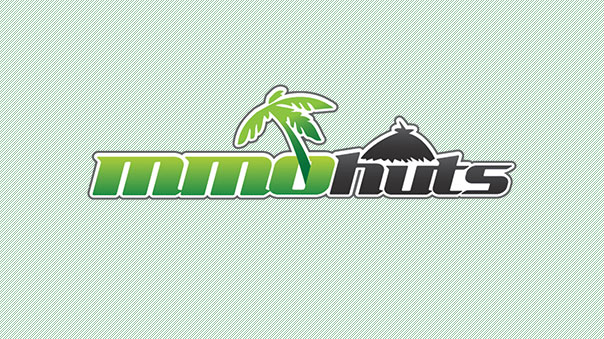 Daybreak Game Company LLC today announced that the second act of DC Universe™ Online's (DCUO) Amazon Fury trilogy, Amazon Fury Part II, is now available for the PC, PlayStation®3 computer entertainment system and PlayStation®4 system. In DCUO's 13th downloadable content (DLC) pack, players face unparalleled challenges as they journey to the Underworld, face the Gods and tackle new missions, Operations and Raids.
The Amazon War rages on and ventures from the mortal realm through the gates of the Underworld. Upon arrival, players will brave the depths and battle alongside Wonder Woman or Circe, as they come face to face with powerful Gods — Ares and Hades. Epic mythical beasts like Cerebus will test players' resolve as they unravel the mysteries behind the Amazon Queen, Hippolyta.
HIGHLIGHTS:
Amazon Fury Part II marks the debut appearance in DC Universe Online of Ares (God of War), Hades (God of the Underworld), Cerberus and more from Greek mythology.
DCUO's 13thDLC features a diverse array of content, introducing both new single and multiplayer adventures:

Three eight-player Raids – Halls of Hades, Labyrinth of Lost Souls and Throne of the Dead
One Elite eight-player Raid – An elite version of Throne of the Dead will be available for players seeking a greater challenge
Two four-player Operations – Act of Defiance and Return to the Nexus
One single-player mission – Heroes and Villains will be tasked with an important single-player mission in the open-world, Gotham Under Siege version of Gotham City

Amazon Fury Part II includes new player rewards, such as themed base items, feats and collections, eight new skill points and new player gear inspired by Wonder Woman and Circe.
DCUO's Amazon Fury Part II DLC is available as a free download for Members and for purchase by non-members via the PlayStation®Network, the in-game Marketplace, or for PC players via the DCUniverseOnline.com website.
Next Article
Wargaming announced today the addition of the Le Barrage Français content update for its free to play console multiplayer game, World of Tank...
by MissyS
Paradox is happy to announce that Crusader Kings II: Conclave will be available on February 2, 2016.
by MissyS