DC Universe Online Announces War of the Light Part II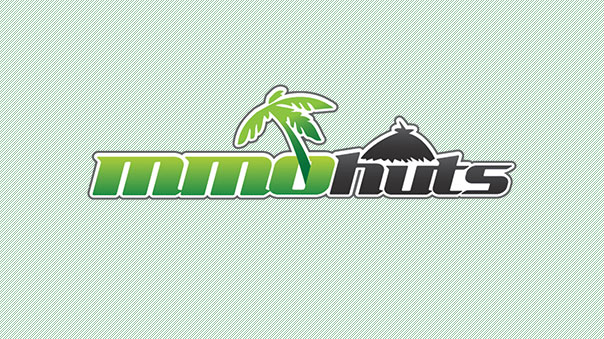 Sony Online Entertainment LLC today announced the continuation of DC Universe™ Online's (DCUO) War of the Light saga. War of the Light Part II, DCUO's 12th downloadable content (DLC) pack, unites Green Lantern Hal Jordan with his rival Sinestro, as the two must set aside their differences to save the Emotional Spectrum.
The DLC pack will be available for download on the PC, PlayStation®3 and PlayStation®4 systems later this year.
STORYLINE: The fate of the entire Emotional Spectrum hangs in the balance of an uneasy alliance between Green Lantern Hal Jordan and Sinestro in War of the Light Part II. Feeling that love has been endangered by this relentless war, Carol Ferris and the Star Sapphires have also come to Earth to restore their own entity and to stop the strife…and all who get in their way.
QUICK FACTS:
Players continue to unravel the mystery behind the loss of the emotional entities and their connection to the Emotional Spectrum in the second part of the War of the Light trilogy.
Carol Ferris and the Star Sapphires make their DC Universe Online debut in War of the Light Part II.
The DLC introduces six new adventures: new Daily and Solo Missions, one Duo, one 4-player Alert, and 4- and 8-player Operations, which will take place throughout Metropolis as well as Oa, Qward and the home world of the Star Sapphires, Zamaron.
This is the first time players will be able to travel to Zamaron and Qward in DCUO.
Six new skill points will be available to earn, and players will have access to a host of new Collections, Feats, new gear and Base items.
JENS' TAKE: "The second arc of a trilogy is always the juiciest. In War of the Light Part II, the storyline is more complex – we've added new obstacles, never before seen worlds and a new Lantern Corps – the Star Sapphires. These fierce, powerful and passionate Corps fight for the entity of love, making the battle between good and evil not so black and white, which presents players with a unique challenge." – Jens Andersen, Senior Creative Director, DC Universe Online.
For more information, read Senior Creative Director Jens "Spytle" Andersen's War of the Light Part II letter here.
Firefly Studios today released an ambitious new expansion for Stronghold Kingdoms — Stronghold Kingdoms: Rise of The Wolf, available now for...
by Mikedot
Strongholds introduces the largest playable map for Neverwinter and it's all about players banding together to take back a stronghold.
by MissyS
Star Wars: The Old Republic is hosting a free trial this weekend with the Weekend Pass Free Trial.
by MissyS