SMITE Patch 3.15 Notes – Merdusa Arrives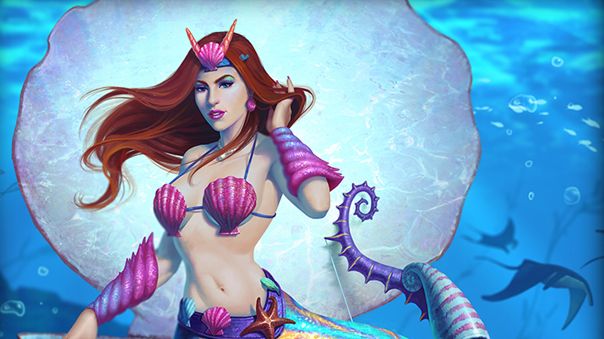 Hirez has just concluded their livestream patch notes of SMITE patch 3.15, featuring the conclusion of the Summer of SMITE skin reveals, some more exclusive skin releases as part of the effort to migrate LatAm and Brazil players from LevelUp back to the Hirez homelands!
Players who migrate back to the NA/EU server will receive both the Quetzakukulkan Kukulkan and Lord of the Amazon He Bo skins. Which, by the way, are rocking Portuguese voice packs! These skins will likely be purchasable for all players eventually, so never fear NA/EU players. Unless you fear the added competition from South America. For a comprehensive FAQ on this transition, check out this link.
On the Summer of Smite side of things, we have gotten a look at Get Served Freya and Sea Maiden Medusa skins, the final two skins available from the event. Be sure to check out the official patch notes for a preview of all these ridiculous voice packs.
Finally in balance and item changes, there isn't a lot to report. Terra is finally getting some follow-through on those slow motion punches, buffing her damage to a more appropriate place. Geb's rollout gets a slight damage boost and a very small increase on stun time on his ultimate. Other buffs/nerfs aren't really noteworthy.
One new item rolls out though that should strike terror into hunters and mages alike. Poisoned Star is a ridiculous 2,000 gold assassin focused item that inflicts a weakening poison upon every critical hit, lasting 3 seconds, slowing gods by 20% and reducing their damage by 20% too! Yikes Hirez… Yikes.
Next Article
En Masse Entertainment has announced the launch of a free, 7-day trial for TERA today.
by MissyS
Maestia begins open beta testing on BigPoint's portal. The game is Europe only though - North American IPs are restricted from accessing ...
by Guest
Dota 2 Reborn is still not ready for the main client but all players can play the beta.
by Abubakr