Dawngate's EU Servers and Bots Unveiled at Gamescom 2014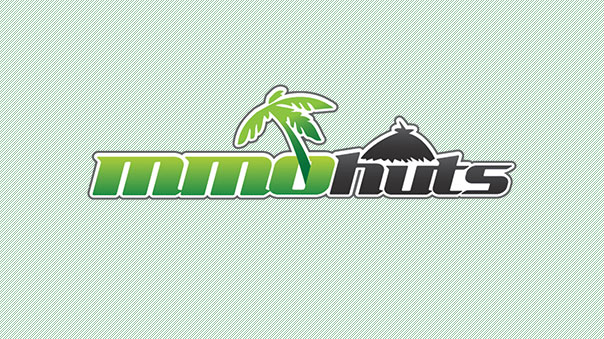 Waystone Games, the EA studio behind the new MOBA, Dawngate, has launched EU Servers Alpha and Practice Mode (bots) while at Gamescom. To celebrate, Waystone Games created exclusive Gamescom Ward Skins and Avatars that players can only unlock by playing from August 13th through the 17th. Launching on the heels of new character releases and the first player-chosen skin, the new EU Servers Alpha and Practice Mode makes this the perfect time for new players to join Dawngate. Are you ready to break the meta and play your hero in your role? Download the free Dawngate Community Beta here: www.dawngate.com.
First "Living Lore" Skin Chosen by Players Launches
On August 8th, players got their first taste of how they've been guiding gameplay with the launch of the character Raina's "Devoted Friends" skin. Raina's "Devoted Friends" skin is the first skin players received from "Living Lore," and her glowing shield made of stained glass marks a big milestone for Dawngate's fans and developers. Dawngate's "Living Lore" feature lets players vote in-game on different outcomes of key decisions in the www.DawngateChronicles.com webcomic. Once votes are counted, players see how their choices play out in the webcomic and drive Waystone to create new in-game skins and characters based on the new storyline.
"A few weeks ago, players directed Zalgus and Raina to disobey the Queen and search for an old friend in the North, so we ran with that story decision," said Dave Cerra, Executive Producer at Waystone Games. "While searching for their friend, players saw Raina summon a beautiful shield made of shards of stained glass. She worked to rescue a horrified little girl with incredible powers. That little girl she found? She was a new Shaper. And that outfit Raina is wearing, that stained glass shield? That's her newest skin. We've clearly got lofty goals for where we can bring 'Living Lore' from here."
Practice Mode Helps Players Find New Ways to Break the Meta
Dawngate shatters MOBA norms by using a unique role system that defies traditional fixed team strategies. By giving players the ability to choose any role for any character (aka Shaper), players can get creative with their tactics. Practice Mode adds a bot battle into the mix to help new players learn about what makes Dawngate unique, while giving veterans a distraction free environment to experiment with new Shaper and role combinations. Waystone Games has big plans for expanding Practice Mode, but for now, bots will gave players a perfect environment to learn new skills.
Next Article
ArenaNet has revealed new details about the Desert Borderlands map heading to the popular competitive game mode World vs World with Guild Wars...
by Mikedot
Independent games developer 'DragonJam Studios' is proud to announce the kickoff of a crowdfunding campaign to secure funds towards the de...
by Mikedot
Gravity Interactive has announced the Altar Of Sacrifice update for Requiem: Memento Mori with a new raid zone, a new level 90 experience cap,...
by MissyS