DarkEden reborn in closed beta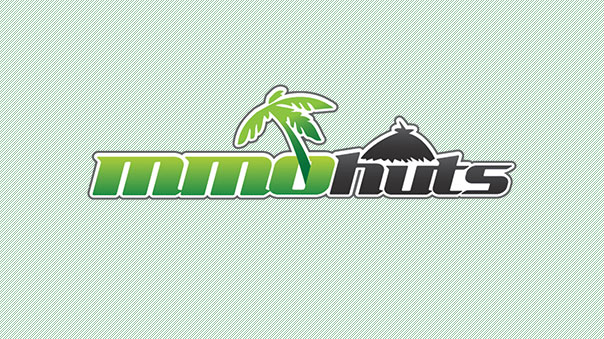 DarkEden, a vampire MMORPG first published by Joymax, is returning to veterans and new fans through Ignited Games.
The game's closed beta testing is now live, and players can sign up at dk.ignitedgames.com for their chance to get back into the bloody, 2D-isometric action. Closed beta testers will earn rewards for their time in-game.
DarkEden features three races (Vampires, Slayers, and Ousters), each of which features unique game mechanics. One of the oldest MMORPGs available (initially published in 1997 in Korea), and features classic gaming elements common to games like Diablo and Dungeons and Dragons.
Ignited Games also publishes WonderKing and WindSlayer 2.
DarkEden Gameplay Screenshot
Source:
Ignited Games Reintroduces World's First Vampire MMORPG

DarkEden Sinks its Fangs into Closed Beta

EL SEGUNDO, Calif. – Nov. 8, 2011 – Vampire fans and online gamers, beware. Ignited is bringing back DarkEden, the world's first massively multiplayer online vampire role-playing game (MMOVRPG). Dark Eden's closed beta test (CBT) is now live and aspiring vampires and vampire hunters can sign up for the chance to participate by visiting the game's official site.To kick off the launch of Dark Eden's BT, Ignited Games is rewarding its loyal closed beta testers with special in-game items throughout the CBT period. Furthermore, players who report in-game bugs on the forum will earn additional rewards.

"DarkEden's nostalgic charm provides a macabre experience that sets it apart from contemporary MMORPGs," said Peter Kang, CEO of Ignited Games. "With vampire lore being so prevalent in pop culture, now is the perfect time to revive this classic game and let fans experience its rich story and gritty action."

DarkEden is a throwback to the golden age of MMORPGs, featuring classic hack-and-slash action and isometric 2D visuals. Set in the fictional eastern European country of Eslania, players choose between three available races, including vicious Vampires, human Slayers and beastly Ousters, and battle for control of Eslania. Each race has distinctive gameplay mechanics and methods for character progression, such as the Vampire's need to drink blood to gain experience points.

Online gamers can now choose their side and join the fight between the living and undead in DarkEden by visiting the game's website at http://dk.ignitedgames.com. For the latest updates on DarkEden, and to be eligible for a variety of prizes and giveaways hosted by the game's managers, fans also can "Like" the game on Facebook at http://www.facebook.com/PlayDarkEden.
Next Article
Chaos Interactive Ltd. is revealing the first detailed look at Seldon Crisis, an open world sci-fi massively multi-player online game (MMO) ba...
by Mikedot
Entitled "Steam Age", a new era comes in the huge update of Rage War.
by Ragachak
The Super Adventure Festival has officially kicked off in Guild Wars 2. Danger, Excitement, and Bee Dogs await!
by Ragachak