Aeria Games announces beta signups for Repulse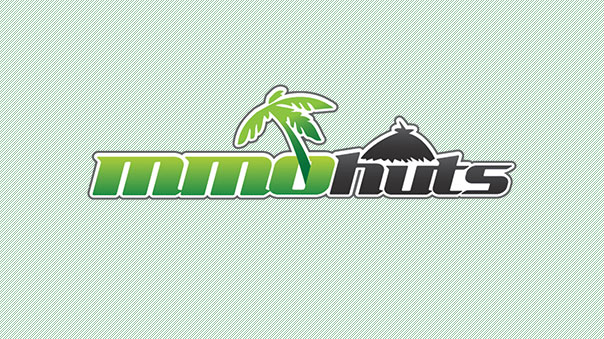 Aeria Games has announced that its newest MMOFPS, Repulse, is now accepting beta applications at repulse.aeriagames.com.
Repulse is a relaunch of Genesis A.D. , previously published and shut down by ijji. The game offers three classes (Sniper, Engineer, and Assault) which can be swapped between respawns; multiple game modes including deathmatch, demolition, and capture-the-flag; customizable equipment and weaponry, some of which grant the player unique abilities.
Aeria Games also publishes Wolf Team and Realm of the Titans.
Repulse Gameplay Screenshot
Source:
Aeria Games Launches Closed Beta Registration for New Sci-Fi MMOFPS Repulse

SANTA CLARA, Calif.  – Nov. 4, 2011 – Aeria Games, a leading global publisher of free-to-play online games, today announced that closed beta registration has begun for Repulse, a new 3D sci-fi massively multiplayer online first-person shooter (MMOFPS).

Set in a dystopian future where the citizens of Earth have polluted the planet beyond repair, Repulse unfolds an epic sci-fi inspired tale where humans must journey to a new world to continue their existence. Unfortunately, the current inhabitants of mankind's new home planet harbor a different idea…  Deploy high-tech weaponry and powerful battle maneuvers in highly-tactical, twitch-based combat to perform a hostile takeover and save the future of mankind.

Repulse features:

Change Class During Battle – Switch freely between the Sniper, Engineer and Assault class as you wait to re-spawn in battle.
Thrilling Game Modes – Engage in 16-player death matches, destroy your opponents' bases in demolition missions, stave off player-controlled alien hordes, or test your mettle in fast-paced capture the flag (CTF) missions.
Twitch-Based Combat – Tactical strategy and a fast reaction time are key to your victory, soldier. Calibrate your combat maneuvers with high-tech weaponry and powerful gear.
Tons of Gear – Experiment with numerous types of weapons, armor, and ultramodern equipment. Special equipment grants you unique abilities.

Repulse will be free to download and free to play.  Interested players can learn more and sign up to participate in the upcoming closed beta test at: http://repulse.aeriagames.com.
Next Article