S4 League gets Easter patch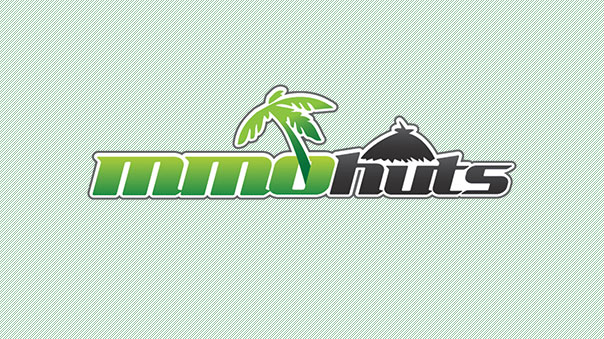 Easter has arrived a little early in S4 League, with a few events and items for players to hunt.
Every time a player makes a kill (excluding Arcade Mode), players have a chance to win an Easter Egg Capsule. These can contain new Easter Egg accessories or Metallic skills unique to the capsule, and one will be given away for free to any players who log in on Easter Sunday (April 24). Other capsules may be found in game including the G's Racing Driver Capsule or Motor Rider Capsule (boost to speed, 5% bonus experience, premium stats).
Two additional Chance events are also in place to help players have a chance of winning permanent items.
S4 League is published by Alaplaya (burda:ic) which also publishes Avalon Heroes, Land of Chaos Online, and ARGO Online.
S4 League Gameplay Screenshot
Source:
burda:ic, a leading publisher of online games worldwide, today announced the launch of an Easter-themed patch for online third-person shooter S4 League. The (carrot) patch will include new costumes, new events, and of course, an Easter egg hunt.

Starting today, players have the chance to win an Easter Egg Capsule every time they make a kill in any mode except Arcade Mode. Easter Egg Capsules can offer either a brand new Easter Egg Accessory or one of three unique Metallic skills. All players who log in on Easter Sunday (April 24th) will receive one Easter Egg Capsule free.

More capsules can be collected in the game to obtain new costumes. The G's Racing Driver Capsule contains the men's Racing Driver Set, which is packed with increased speed, 5% Bonus Experience points and premium stats. The G's Motor Rider Capsule contains the women's Motor Rider Set, also packed with increased speed, 5% Bonus Experience points, and more premium stats.

The hunt for capsules or Easter Eggs doesn't end here as two new Chance events have been introduced. Chance x3 Event allows players to triple their chance of receiving unique permanent items from all G's and I's capsules. Fumbi Chance x2 Event lets players double their chance on all permanent items in the Fumbi Shop.

Though the Easter Bunny might not make an appearance this year on S4 League, players can be sure to leave with a basketful of prizes and power ups for their game. The update is live now so log on to http://s4.alaplaya.net and check it out!
Next Article
HiRez, Publisher of SMITE, Global Agenda, and Tribes Ascend, speaks out against recent Youtube copyright changes with a humorous new video.
by DizzyPW
The two year anniversary sale for Trials of Ascension has been an incredible success. Donations have totaled more than $62,000 which also mean...
by Mikedot