Skyforge "Crucible of the Gods" Massive Update Coming August 11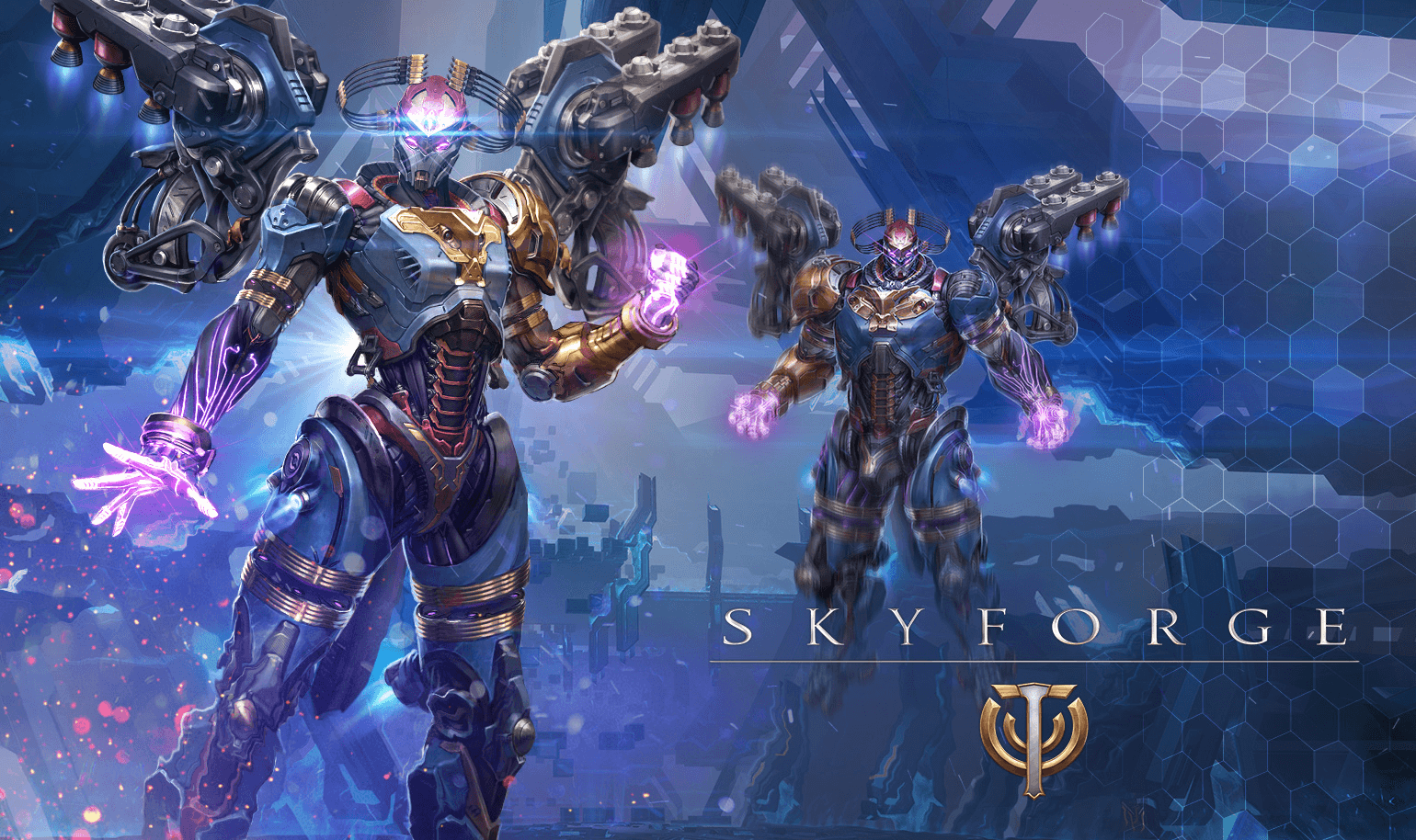 Allods Team, Obsidian Entertainment and My.com are excited to announce the Skyforge "Crucible of the Gods", the first major game update, will arrive to Aelion on August 11th. This massive update includes bug fixes, new content and feature enhancements as well as the ability to unlock the divine form granting players access to high-end activities including Invasions, Raids, and much more.
Following Skyforge's launch into Open Beta last month, the development team has been working hard to deliver this major update intended to bring players new high level challenges to undertake with like-minded allies and Pantheon members. These additions offer a variety of content to complete, ensuring there's always a different activity available.
The Skyforge "Crucible of the Gods" update will include:
Divine Form:
Certain heroic deeds are beyond the abilities of both mortals and immortals alike. For these activities, you will need to ascend to your rightful place as a God and progress through the newly unlocked Divine Atlas. Players will need to complete the "New God" Storyline quest which becomes available at ~30,500 Prestige to unlock access to the Divine Form. More about divine form: http://sf.my.com/us/news/announcements/unlocking-power-your-divine-form
Distortions:
Using their special dedicated analyzer, Pantheons can mark spatial distortions on the tactical globe of the divine observatory, allowing a group of ten players from their Pantheon to instantly teleport to the enemy's lair. They will be faced with four powerful opponents, one after another, in an ancient arena. As a reward for their triumphant victory, these groups receive unique Epic weapons, other valuable trophies, and also advance towards the next stages of their character's divine form. More about distortions: http://sf.my.com/us/news/announcements/assaulting-distortions-pantheons
Invasions:
While Pantheons seek out hidden hostiles in Distortions, the enemies of Aelion prepare their own invasions! Every able-bodied defender will now be involved in keeping the ruthless Invaders at bay as invasions are large scale events that affect all players. Successfully battling through each stage of the invasions will allow significant progress to be made through the Divine Atlas due to rewards and bonuses which are not counted towards the weekly limits. More about Invasions: http://sf.my.com/us/news/announcements/skyforge-developer-diary-iv-invasions
Anomalies:
Anomalies are activities for five players and take place in a large open area that can be accessed by several groups at the same time. Tessa's Sanctuary acts as a rallying point near the Anomalies as well as a place where gods wishing to join in on these adventures congregate. Anomalies can gain players Ether Resonators which in turn are converted into Sparks for the Ascension Atlas or a number of other Epic rewards. With this new challenge, an essential stat comes into play – Tactical Sense. This statistic is used to triumph over the enemies powerful defenses. More about Anomalies: http://sf.my.com/us/news/announcements/anomalies-divine-challenge
Raids:
Ten valiant gods will explore two unique and incredible Adventures designed to test them against the strongest creatures on Aelion: The Mechanoid Ship and Operation Isabella. Raids are serious challenges for players seeking high-end PvE content, epic rewards, and act as a source for increasing the Tactical Sense statistic. More about Raids: http://sf.my.com/us/news/announcements/skyforge-developer-diary-iii-raidsIn addition to the high-end content the "Crucible of the Gods" update brings multiple bug fixes and improvements to the game. The full list of bug fixes will be posted on Skyforge.com ahead of the update.
The "Crucible of the Gods" update is just the first step towards Allods Team, Obsidian and My.com's future plans for Skyforge continued content expansions and improvement across all aspects of the game thanks to the ongoing feedback from the community and efforts from the development team.
Players can dive into Open Beta right now on the Skyforge official web-site at http://sf.my.com and choose one of the Collector's Packs to get a more exciting start at http://sf.my.com/us/collectors-edition
Mu Online has announced two special events to start the summer: Evomon Evolves and Castle Siege.
by MissyS
Valentine's events will continue into March for Knight Age players.
by MissyS
After the second anniversary of League of Angels II, we learned that the game from Yoozoo is now being featured on Facebook.
by Ragachak