Crusaders of Light $400K competition – last call for team leaders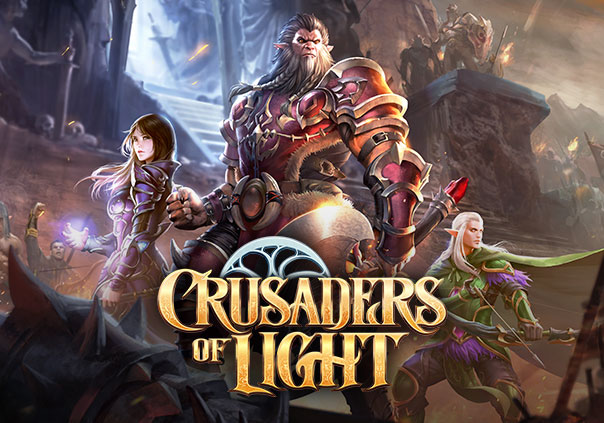 The competition for $400,000 is underway! Teams of players are competing to clear a 40-person dungeon faster than anyone else in Crusaders of Light. It's going on until September 10, and it's not too late for players to pick up the banner of leadership for themselves! The Fastest Dungeon Raid Competition kicked-off on July 13th to celebrate the launch of Crusaders of Light, and will reward one 40-person team a cash prize pool of up to $400,000 – $10,000 per eligible player. Set in Heroic Mode of Crusaders of Light's Fort Desolation Dungeon, which opens at level 45, the 40-person team that defeats the dungeon and its two bosses in the fastest time within the competition period will take home the big prize.
Every Friday and Monday, players can check a leaderboard to see who is faster than anyone else in Fort Desolation! Here are some interesting statistics from the latest leaderboard:
7,893 players have attempted Fort Desolation in Heroic Mode
484 40-person teams are competing, led by 193 team leaders
8 minutes 10 seconds has clocked in as the fastest time in the competition so far
8 guilds across 6 different servers worldwide have made it onto the leaderboard
Leading Guild: Immortals
You can sign up today and see the leaderboards in the link at the bottom of this news post. That's some serious cash to go around, even split 40-ways! Don't hesitate, it's not too hard to get to level cap right now and find some friends willing to go to war for this cash prize!
Next Article
In an interesting turn of events: Jeremy Gaffney, Executive Producer and President of Carbine Studios is stepping down as the president of the...
by Mikedot
Warframe players can gear up for Halloween with an exciting array of Day of the Dead skins and the Melee Weapon, Cerata.
by MissyS