Cross Fire improves buddy system, adds more new content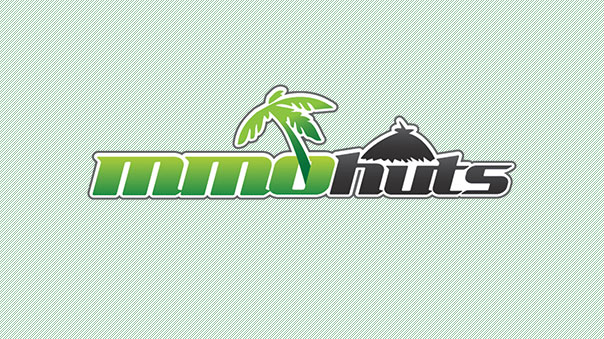 Cross Fire's latest patch this Wednesday added a host of new content for players. Noteably, players can now join their friends by simply right clicking on their name and choosing Play Together. The buddy system now also allows comparing stats and inviting them to join your game.
Also added in the patch is the female character S.T.A.R., the mutant SMOKE,  the Forbidden Palace map, and several new weapons and pieces of equipment.
Cross Fire Gameplay Screenshot

The Original Announcement:
Patch Notes:
Buddy System Improved!

Cross Fire now has a more stable buddy system with new additional features!

Locate and join your friends game lobby's and servers with the click of a mouse button!
View your friends player profiles!
Get information when your friends have come online.

To make use of these features right click on the players name in the friend tab of your game client.

"Open Soldier Profile" will show you the kills and deaths and matches of your friends player profile.

"Play Together" will automatically move your player to your friends server and/or game lobby (if there is room). This also includes the clan server.

"Invite" will send a message to your friend allowing them to join your game.

*Please note* that these features will not allow you to join passworded games. You still need the password to join private games.

The current login/out notice for your friends is awkward. This is a small text error which will be fixed asap.

Additional Content:

New Female Character S.T.A.R. Added!
New Mutation Character SMOKE Added!
New Map Tranquility MM Added
New Map Forbidden Palace TDM Added
New RPK-Gold ZP Crate added
New M4A1-Crystal added to the Black Market Coupon Exchange
New Winchester-Scope added to the GP Mall
New AK74S-U added to the ZP Item Mall

Please note that the M4A1-Crystal and RPK Gold have been added for promotional purposes and are considered special edition guns in their current locations. These guns may change locations in future patches.

New Rabbit Headband added to the ZP Item Mall
New Rabbit Backpack added to the ZP Item Mall

Bug Fixes and Other Improvements:

Escape Mode has been fixed to show up on Daily Missions. Escape Mode wins and kills now can be counted towards earning your daily missions.
Reset Kills/Deaths item functionality has been fixed.
Improved player profile to display Escape Mode stats.

Please discuss the patch notes in this thread. If you have any problems first try to uninstall the game and download the newest client from the torrent or the website to install a new version from.

For further patch problems please visit our Technical Support forum.
Next Article
ESL and Wargaming.net announce that the World of Tanks Wargaming.net League will be shown and hosted through ESL TV in Los Angeles.
by MissyS
In a rather surprising turn of events Riot has revealed their first ever dual champion release with Rakan and his lover Xayah.
by Kings Decree