Mabinogi launches Sword of the Gods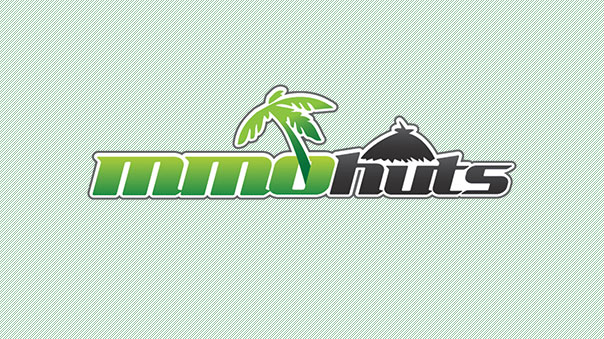 Mabinogi has launched its latest expansion, Sword of the Gods.
The expansion lets players learn three new skills. A new Kitchen Dungeon is being introduced, and a new Journal system lets players record achievements. A new nightly event, the Royal Feast, lets players have a chance to win great prizes. Players may now become Royal Alchemists if they meet the dues, letting them unlock exclusive rewards.
Full Release:
Nexon America has released "Sword of the Gods," a content update to its persistent fantasy life MMOG, Mabinogi. The new update continues an epic story where players seek out the "Sword of the Gods" to defend their lands from invading monsters. It is packed full of new features, including the Griffin, a ferocious flying combat pet. The new update also delivers players a set of new abilities, a unique kitchen dungeon system, and an achievement system that gives alchemists a chance to be inducted into the elite group of Royal Alchemists.

The "Sword of the Gods" update has players battling a mysterious force of ancient monsters who are invading the lands. Following the epic story quest, players can help end the reign of terror by uncovering the secrets of the Sword of the Gods. The Griffin, only available through Aug. 24, is an extremely powerful and valuable pet. The Griffin provides extra firepower during battles as it can stun all opponents around it with its mighty Roar ability. Because players can also use the Griffin as a flying mount, it is one of the most prestigious mounts introduced into Mabinogi.

The new Kitchen dungeon takes a break from the 'standard' dungeon system in Mabinogi. Players use a special recipe, which is based on the player's cooking skill, to enter a large cooking pot where they must fight against food in order to get the proper amount of ingredients needed for the recipe of the dungeon. Aspiring chefs need to defeat all the necessary ingredients before time runs out. Players are then scored and rewarded based on how well they performed in their food fight.

The three new skills released with this update are Shock, Evade and the Shadow Spirit. Shock is a powerful alchemy ability that causes electrical damage to any creature that goes near the affected target. This ability can be used by a player on themselves, an ally, or even an enemy. The Evade skill is especially useful to avoid incoming projectile attacks, including bow or magic attacks. With the Shadow Spirit, players will be able to drain and store up the dark power of defeated enemy Fomors. A player can then unleash this dark power on enemies encountered later.

The update also brings the "Journal System" to Mabinogi, where players can keep track of their achievements and compare with other players. Achievements are attained when characters level up, when stories are completed or through exploration. There is a wide array of ways to collect achievement points and becoming a Royal Alchemist is dependent on having a good Journal achievement score.

For alchemists to take the next step and become Royal Alchemists, they must maintain a good Journal score, show mainstream story progress and have a certain level of alchemy skills. As a Royal Alchemist, players can access exclusive clothing and may assist players who call upon Royal Alchemists for support.

The "Sword of the Gods" update is now live and can be downloaded and played for free at mabinogi.nexon.net.
Next Article
So let's get down to Mechanic Simulator 2017. . . I mean, Dead by Daylight.
by Ragachak