Combat Arms Adds New Map – Vertigo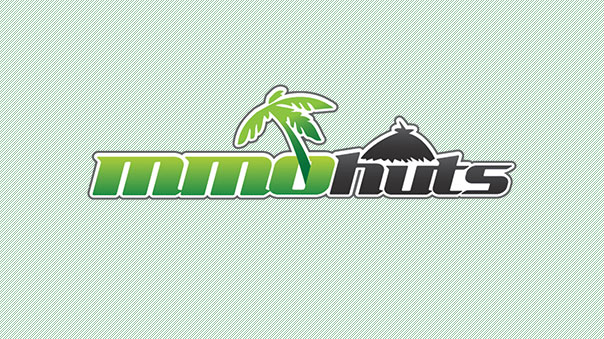 Combat Arms, the MMOFPS from Nexon, added the new map "Vertigo" and a new training mission in its latest update. The game also added a brand new sniper rifle – The M-200 which can be purchased with Gear Points, the currency earned in game by doing well in matches. Nexon, the company behind Combat Arms, has been doing an excellent job keeping the game up to the date, as this is one of countless small updates Nexon has released for the game.
Combat Arms Gameplay Screenshot
Nexon also publishes MapleStory, Dungeon Fighter Online, Mabinogi, Vindictus and Dragon Nest.
From the Original Release:
Combat Arms adds new map, "Vertigo" and Training Mission for new Soldiers of Fortune in latest update

Players who are scared of heights should expect to get dizzy when they fight it out on the newest map added to Combat Arms, "Vertigo."

In Vertigo, terrorists have infiltrated the operation room on the roof of a major finance building so they can disseminate nerve gas through the air circulation system. Upon discovering the plans of the terrorists, military forces have inserted onto the roof of the high rise. Stop the terrorists from detonating their chemical weapon but be wary of the dizzying heights!

The popular multiplayer online first-person shooter introduced the new map as part of its latest update, which is now available at the Combat Arms Website.

Nexon America has also added a new training site for new soldiers looking to join the more than three million registered Soldiers of Fortune in Combat Arms. The "Training Grounds" will help players prepare for the intensity found in Combat Arms multiplayer and co-op missions.

Joining the new mode and map are new weapons and a new Super Elite Moderator option, which offers two simultaneous arms settings and bumps the room to the top of the room list, regardless of how people choose to sort the rooms.

Two new weapons, the G3 and REC7 Rangers, are available in the Black Market for NX. The M-200 is a new sniper rifle, offered for purchase with the Combat Arms' earned in-game currency, Gear Points. There is also a new clan exclusive sniper rifle, the SPR, available for those with Clan Level 3 clearance.
Gravity Interactive has announced the start of ROSE Online's summer festival.
by MissyS