Earthrise gains new developer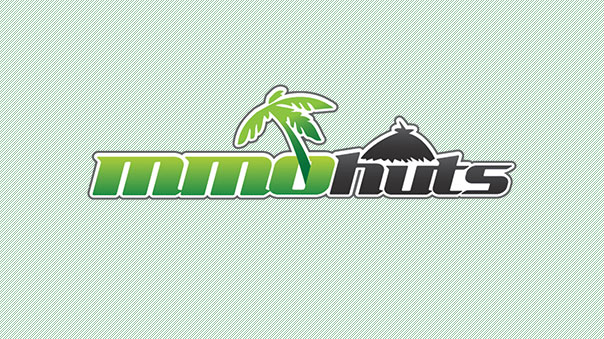 Earthrise, sandbox MMORPG originally published and developed by Masthead Studios, has gained a new developer.
SilentFuture has taken over the game, and is working on new development for the game with an intent to relaunch it in the fourth quarter of 2012. Earthrise will feature a free-to-play model as intended by Masthead before the game was shut down in February.
The new developer will also be making some adaptations, including shifting the story to place players directly as part of the apocalypse (rather than living after it), as well as addressing performance and existing design issues.
Earthrise Gameplay Screenshot
Source:
SilentFuture takes over Earthrise

Wuppertal-based development studio continues development of the online science-fiction role-playing game

Wuppertal, May 10 2012 – Wuppertal-based development studio SilentFuture has taken over the online science-fiction role-playing game "Earthrise", and is already working on an overhaul. Shut down by developer Masthead in February of 2012, the sandbox MMORPG is receiving a new background story from SilentFuture with the corresponding facelift as well as essential improvements in both gameplay and technology. The relaunch is planned for the fourth quarter of 2012.

Earthrise is scheduled to return to the market as a Free-to-Play game. SilentFuture also plans to revamp many of the systems used in Earthrise and to adjust the game world accordingly. A new background story complete with facelift will provide more excitement – Earthrise players no longer find themselves in a post-apocalyptic world, but rather part of the apocalypse itself.

SilentFuture CEO Daniel Schemann explains: "With Earthrise, we've taken over an MMO with enormous potential for development. That's why we started revamping Earthrise earlier this month together with a team of experienced programmers. First we intend to address known issues in design and technology, during which we will be focusing on fundamental factors such as network and server performance. But we won't be neglecting the story and the gameplay, either. Our goal is to present players a gaming experience in the near future which is as exciting as it is varied!"
Next Article
The Moonfire Faire is now officially live in Final Fantasy XIV! It began today (August 7th, 2019) and will run until August 26th, 2019.
by Ragachak
The ToA team has been extremely busy testing their upcoming demo for about a month now. Just over a month ago, they invited our champions, her...
by Mikedot
That's right, Howard the Duck has taken on a new, terrifying form - Venom the Duck.
by Ragachak