Combat Arms adds new content for Thanksgiving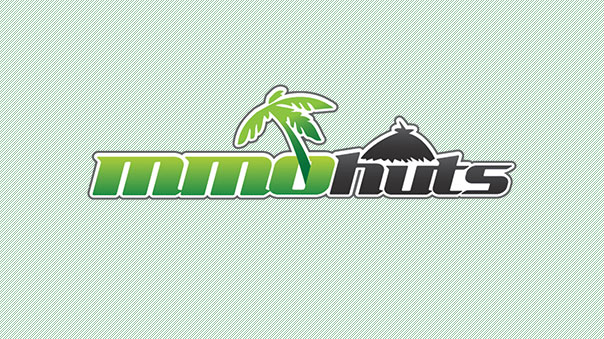 Nexon has announced a new update for Combat Arms this week. The update adds the "Road Kill" map, set on a highway lined with snipers. A new specialist, Hawk, has been added, as has a new Napalm airstrike designator. The item shop also has some new Thanksgiving themed gear, and will have a sale on Friday.
The Original Press Release:
Combat Arms Adds New Map "Road Kill" And Thanksgiving Goodies

Nexon America is giving players of Combat Arms, its popular multiplayer online first-person shooter, plenty to be thankful for with new content set to go live in the game this week. Nexon will add a new map, "Road Kill," a new Specialist, "Hawk," and some Thanksgiving gear for players to gobble up. It will also mark the addition of free, integrated voice chat supported by Vivox.

Road Kill sets soldiers on a winding road, filled with dangerous sniper spots, abandoned trucks and deadly foes. Guerillas were attempting to flee a hideout and convoy men and supplies to a safer location. But the convoy was an easy target and destroyed by air strikes. Now, a Counter-Insurgency Team has been dispatched to the area to sweep for any survivors. Players must keep an eye out for snipers while trying to sneak through the convoy to eliminate the opposition while advancing along the devastated highway.

A new Napalm airstrike designator has been added to the Specialists arsenal. Some players might use this new weapon with the new Specialist, Hawk, who is a mysterious newcomer coming from an elite group of Specialists idolized for their outstanding military knowledge and ability on the battlefield.

Players can hitchhike to "Road Kill" with some great holiday gear. Players can provide themselves some humorous cover with the Turkey Balaclava head gear or bash foes in the noggin with the Turkey Leg melee weapon. And those looking to add some additional gear to their load out should sign up for the Turkey Backpack.

Of course, Nexon is also celebrating Thanksgiving with its popular Black Friday sale, which offers players a chance to purchase Black Market items at a discount. For more information, go to http://combatarms.nexon.net.
Next Article
Global games publisher R2Games announced today that its side-scrolling adventure RPG, Dragon Pals, will be celebrating its one-year anniversar...
by Mikedot
Diretide has also been added with this patch! The gist of this mode was covered in last year's article and won't be done again as the over...
by DizzyPW
Pearl Abyss launched the closed beta for its new arena fighter, Shadow Arena.
by MissyS