Florensia launches Season 2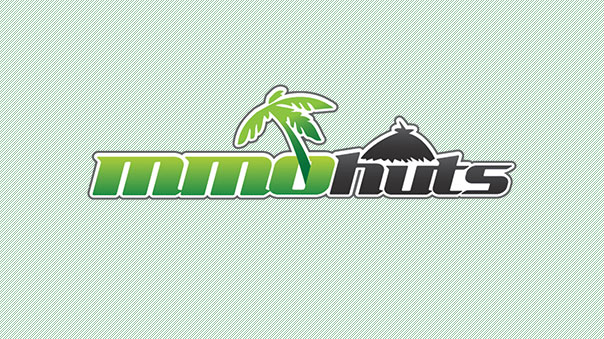 Florensia has launched its first major update, Season 2. The update adds Harbor Occupation Wars (HOWs), a guild versus guild PvP war, and the Droes Dungeon, designed for players level 65 and above.
The Original Press Release:
Burda:ic Announces the Launch of Florensia Season 2

Large-Scale Guild Combat and a Brand New Dungeon Part of a Major Update to Fantasy MMORPG Florensia

MUNICH – Nov. 25, 2009

Burda:ic, a leading publisher of online games worldwide, today announced the launch of Florensia Season 2, the biggest update ever released for maritime fantasy MMORPG Florensia. Just in time for the Thanksgiving weekend, the Harbor Occupation Wars have begun and the way to Droes Dungeon is now open to experienced adventurers the world over.

A damp cave filled with moss, glowing mushrooms, marine plants, and plenty of never-before-seen enemies, Droes Dungeon is Florensia's ultimate holiday destination. Players above level 65 who are interested in checking out the new area should head to the Rainbow Highland and make their way North toward the Droes Under Valley. From there, they'll face some of the toughest enemies in the game, including the sinister Shade Stone Treant, as they travel through the dungeon's watery, luminous depths.

Those interested in a bit of player-vs-player action should also try out the new guild-based PvP matches of the Harbor Occupation Wars. Guilds of all sizes are welcome to join in the fun, but competition is sure to be fierce since topping the leaderboard means taking control of the city harbors… and the tax revenue they bring in!

For more information about the Harbor Occupation Wars, Droes Dungeon, and Florensia Season 2, visit http://www.florensia-online.com/.
Next Article
Planet Calypso Announces Estate System
by Mikedot
Seeking out coaching for Hearthstone was never really something I considered. what could I possibly look to gain?
by Kings Decree
MMOG.asia will officially opens their servers for Kingdom Under fire II CBT on 6th May. In lights of the excitement, MMOG.asia has also releas...
by Mikedot