Combat Arms adding weapon crafting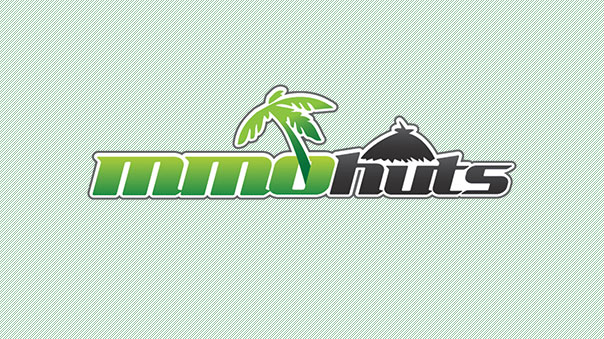 Combat Arms has announced its plans to add a weapon crafting system on May 18.
Weapon crafting and enhancement will be done through an NPC named Bubba Ares. Players who are at a higher level can visit and create and create new guns through fusing together regular guns and special components found in various Combat Arms missions. These enhancements will bring a new element of weaponry not available anywhere else in the game, and may include bonuses such as increased range, improved stats, or more power.
Combat Arms is published by Nexon, which also publishes Vindictus, MapleStory, and Mabinogi.
Combat Arms "Bubba" Screenshot

Source:
You Got Your RPG in my FPS

Weapon Forging and Customization coming to Combat Arms as part of the May Content Update

Combat Arms is getting a brand new weapon crafting system, which will add an entirely new level of depth and flavor to the fast-paced online first-person shooter from Nexon.

The content update, scheduled for May 18th, will feature a mechanism for enhancing weapons in Combat Arms, adding a new RPG element to the game. Soldiers will be introduced to a new NPC named Bubba Ares, who will evolve players' arsenal into superweapons with increased range, stats and power.

Meet Bubba

Bubba Ares is the owner and chief customization expert at the Gun Emporium, where all Combat Arms weapon syntheses will take place. While his methods may be less than traditional, his results are well worth the time and resources. Bubba has the ability to perform miracles: he's been known to refit, adjust, and modify various armaments into some of the most powerful and bizarre weapons in the world. But Bubba's real passion lies in the vintage market; he's been known to have a particular talent for tweaking and improving older and weaker weapons, breathing a whole new life into an old-school arsenal.

Get to Know the Gun Emporium

Bubba Ares doesn't let just anyone into his lab of weaponry. Only those ready to handle some high-level shooting power are welcome. Once ready, soldiers will be able to head over to the Gun Emporium to create new guns by combining regular weapons with components acquired by completing special missions within various matches. Here, soldiers can forge, customize, and create hardware that enhance their weapons, which won't be able to be found anywhere else in the Combat Arms trenches.

Combat Arms: Roommates

The latest installment of Combat Arms: Roommates is now available. Watch as Ali and D.V. discuss life, guns, and mercenary romance!

For more information on Combat Arms, or to download and play for free, go to www.combatarms.nexon.net.

To follow Combat Arms on Facebook, go to http://www.facebook.com/combatarms
Next Article
AMZGame is pleased to announce that Empire: Revenant will be releasing an alpha server.
by MissyS
Nexon America has released a new update for Mabinogi, introducing new character Professor J, a strict and powerful alchemist and master of the...
by Mikedot
This weekend, I was flown out to a secret location to participate in a military operation the likes the world has never seen.
by Ragachak