Zombie Mode arrives in MicroVolts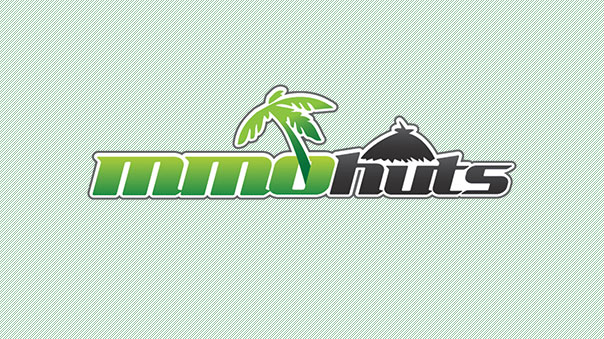 MicroVolts has launched its brand new game mode, Zombie Mode, today.
Zombie Mode transforms a player into a Zombie Toy, a special toy that has abilities to hunt down players that are "uninfected." Uninfected toys must survive with a limited amount of ammo to try to avoid becoming a zombie themselves. The match will also feature 4 unique Zombie Mode weapons (including Firestorm and Blizzard) available in boxes that randomly appear during a match.
MicroVolts is published by Rock Hippo Productions.
MicroVolts Gameplay Screenshot

Source:
CELEBRATE CINCO DE MAYO WITH THE LAUNCH OF MICROVOLTS     NEW ZOMBIE MODE

Fight The Undead With Today's Launch of The New Zombie Mode And Trailer

Markham, Canada May 5, 2011 – Rock Hippo Productions Ltd is pleased to announce that its new Zombie Mode for the anime inspired,cartoon-style third person MMO shooter, MicroVolts, launched today. The highly-anticipated new mode allows players to become "Zombified" and take on the role of a Zombie Toy in this popular third-person-shooter currently in open beta.  In addition, the company has launched a new trailer that depicts the new Zombie mode in action. To see the trailer and play the new Zombie Mode visit http://www.MicroVolts.com/

With the introduction of Zombie Mode even toys can become zombies as infected players take on the role of a Zombie Toy with unique abilities to hunt players with uninfected toys.  Uninfected players will have all weapons available but may not have as much ammo as they are accustomed to playing with which may leave them vulnerable to a "Zombie Toy."

"The new Zombie mode is great because not only does it introduce zombies into gameplay, but it also forces uninfected players to strategize with new weapons and less ammo than they are used to," said Howard He, President of Rock Hippo Productions. "As players dive into the new Zombie mode they should also keep an eye out for news of some exciting upcoming events we have this month in celebration of the addictive new mode!"

In order to fight off the hordes of toy zombies, players will have access to special Zombie Mode weapons. These will come in drop boxes randomly in the middle of a match, so players need to make sure to be the first to get to the box! There will be 4 new Zombie Mode weapons in total, each with their own unique ability.  Two of the new weapons to make their debut include the Firestorm and Blizzard; which both live up to their names!  The Firestorm lights up the competition in a blazing storm of fire, burning pesky zombies to a fine ash and zombies will freeze in fear at the chilly cold whirlwind of ice that the Blizzard dishes out!

MicroVolts features fast paced, third person shooter action and pits players against each other in a secret battle that has been waged and going unnoticed right in our own backyard for years.  No one knows for sure when or where the first toy declared war but rumor has it that the uprising began with four original limited edition figures, code named MicroVolts. Battle lines were drawn when Naomi, Knox, Pandora, and C.H.I.P.-the prototypes a-were soon joined by an endless number of modified versions. Now, toy figures around the world are engaged in an all-out war for valuable battery resources and supremacy of the Micro World.  All we can do now is stay out of their way and wait for a champion to be declared!

With a ton of weapons, inventive character designs, and a huge list of customization features, MicroVolts is destined to invigorate and re-energize the Free2play space. Intuitive controls and a third person view make the game easy to play and fun for both newcomers and veterans of shooter games.  Game modes include the brand new Zombie Mode, Free for ALL, Team Deathmatch, Item Match, Capture the Battery, and many more featuring various maps designed by toy concept. For more information about MicroVolts please visit www.MicroVolts.com
Next Article
Phoenix Online Publishing today announced that epic fantasy strategy RPG Heroes & Legends: Conquerors of Kolhar is available for Apple and...
by Mikedot
Blizzard Entertainment today revealed plans for an explosive new addition to Hearthstone®: Heroes of Warcraft®—Goblins vs Gnomes™!
by MissyS