CoD Black Ops III: Nuketown Returns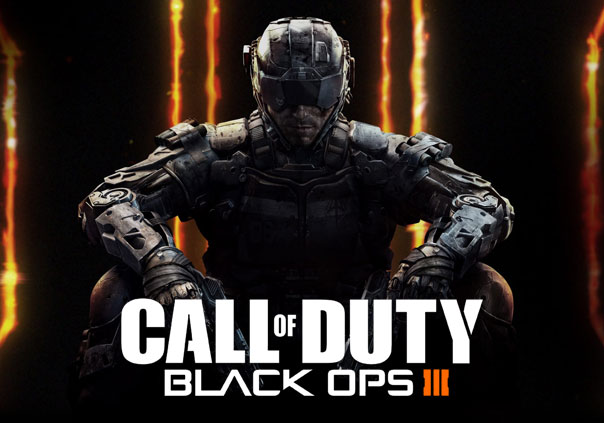 A re-imagined version of the fan-favourite multiplayer map Nuketown, is coming to Call of Duty®: Black Ops III. Set in the year 2065 and refreshed for a new generation of gameplay, Nuk3town integrates Black Ops III's new momentum-based chained-movement system, taking players into intense close-quarters action that they've come to expect. Exclusively at GAME, fans that pre-order Call of Duty®: Black Ops III will receive the Nuk3town downloadable bonus map as an in-box download code, available with launch units of Call of Duty: Black Ops III for PlayStation®4 computer entertainment system, Xbox One, the all-in-one games and entertainment system from Microsoft and PC. Published by Activision Publishing, Inc., a wholly owned subsidiary of Activision Blizzard (Nasdaq: ATVI), and developed by award-winning developer Treyarch, Call of Duty: Black Ops III will arrive in stores Friday, 6th November.
"The Nuketown maps have a special place in Call of Duty multiplayer history and we can't wait to build upon that heritage in Black Ops III", said Mark Lamia, Studio Head of Treyarch. "We carefully adapted the design of the map to make sure that it fit with our new movement system, but to also make sure that we retained the spirit and the fun that made fans fall in love with it in the first place."
The popular map debuted in the original Call of Duty®: Black Ops, and returned in Call of Duty®: Black Ops II as Nuketown 2025, with an updated look and feel representing the home of the future. As Nuk3town in Call of Duty: Black Ops III, this classic, downloadable bonus map once again delivers quick-hitting action that's suitable for all game types, but now reimagined for a new generation of play styles to best fit the new movement system.
For more info, visit www.callofduty.com
This weekend, com2US showcased the best of the best in Summoners War, during the Summoners War Americas Cup.
by Ragachak
Amazon Games announces that it will develop a new massively multiplayer online (MMO) game based on the iconic The Lord of the Rings property.
by MissyS
Inside each city or outside the ports I've seen a ton of players going on their business and sailing everywhere doing their own thing.
by Proxzor