Clone Wars Adventures celebrates 10 million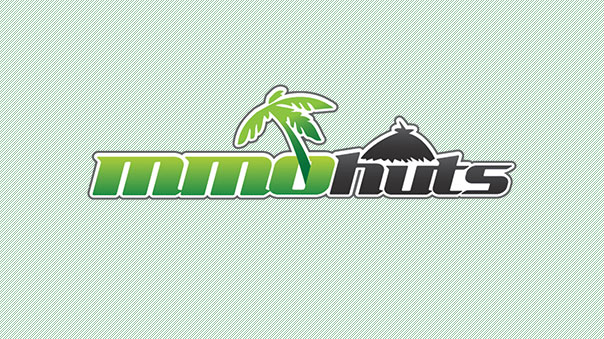 Sony Online Entertainment is celebrating over ten million registered players for Star Wars: Clone Wars Adventures.
The game reached eight million registered users in its first year of service, and has continued to expand content to coincide with the Star Wars: The Clone Wars animated series. The game has 96 trophies and over 15 titles to earn, 584 game stages to play, and much more. Darth Maul will also soon be returning to the game in an upcoming content update.
To celebrate the new milestone, all registered players will receive Gold Death Watch Armor.
Sony Online Entertainment also publishes EverQuest and Free Realms.
Star Wars: Clone Wars Adventures Gameplay Screenshot
Source:
JEDI COUNCIL GREETS MORE THAN 10 MILLION REGISTERED PLAYERS IN STAR WARS®: CLONE WARS ADVENTURESTM

Squad Leader Sony Online Entertainment Releases In-Game Data to Celebrate Growing Population of the Republic

SAN DIEGO, CALIF. – March 12, 2012 – Sony Online Entertainment LLC (SOE) and LucasArts, a division of Lucasfilm Entertainment Company Ltd., today announced that Star Wars®: Clone Wars Adventures™, the free-to-play, family-friendly, online game based on the popular Cartoon Network animated series, Star Wars®: The Clone Wars™, has more than 10 million registered players.

"Clone Wars Adventures is one of our original free-to-play games and it continues to demonstrate the success of the free-to-play business model," said John Smedley, President of Sony Online Entertainment. "Surpassing 10 million registered players so quickly is an extraordinary achievement and we have no intention of slowing down. Our goal is to continue to create an immersive environment that captures the essence of Star Wars, and we remain committed to further amplifying the Star Wars experience for all of our 10 million-plus registered players."

Since the game's launch less than two years ago, Clone Wars Adventures has steadily increased its player base; reaching eight million registered users in one year and continuing to grow. Additionally, Clone Wars Adventures has released a variety of content to maintain its connection with the animated television series, including the summer game series Mission on Iceberg Three, mini-game Aquatic Assault and combat environment Battle of Umbara.

"Clone Wars Adventures does an exceptional job of integrating the storylines from Star Wars: The Clone Wars," said Mary Bihr, VP of Global Publishing at LucasArts. "This unmistakable bond between the animated series and Clone Wars Adventures provides fans an amazing opportunity to actually be a part of the galactic conflict and is an instrumental factor in acquiring such remarkable registration numbers."

With more than 10 million registered players in the galaxy, Clone Wars Adventures has seen:

584 stages of game play (including challenges and multiplayer) for players to enjoy
96 trophies for players to earn
The most popular mini-games in order:

Republic Defender
Galactic Forces
Lightsaber™ Dueling
Starfighter™

The most popular character to battle in-game is the Rancor on Umbara
Over 30 Droids™ and creatures in the game
More than 15 titles available for players to earn
More than 4.5 billion meters bounced by Jar Jar Binks, by all users in Stunt Gungan
37 Lightsabers, 36 Ranged weapons, and 18 other Wieldables in the game – the most popular is the Rotary Blaster Cannon
Over 1,000  items added to the game since launch

To celebrate this accomplishment, SOE will be giving an in-game Gold Death Watch Armor to each of its 10 million registered users.

Additionally, just as Darth Maul made his triumphant re-entry in season four of the television series, Star Wars: The Clone Wars, the fan-favorite Sith Lord is making his debut in Clone Wars Adventures. Beginning on March 15, the horned villain will appear in Clone Wars Adventures in three different ways, providing players with opportunities to interact with Maul, earn a new player title, and other rewards.
Next Article
Joymax today revealed the addition of an all-new powerful Digimon for its popular MMORPG, Digimon Masters.
by MissyS
Get ready for Yasuo 2.0. You know the type, that kind of champion that's always trash on your team but a 1v5'ing god on the enemy...
by Kings Decree
This is not a new kid on the block by any stretch of the imagination, having existed as early back as 2011 under a different name.
by ApocaRUFF