City of Heroes Releases Issue 23 Update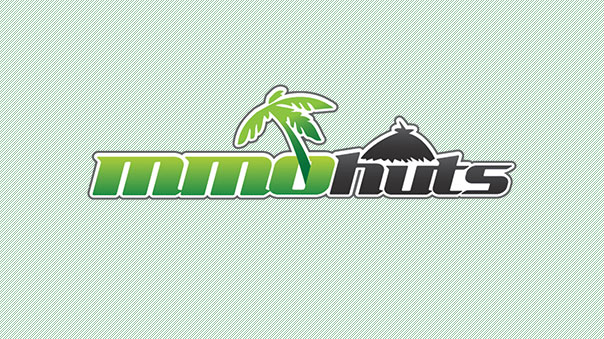 NCSoft has released the latest update to City of Heroes, titled Where Shadows Lie.  The update sees two years worth of story coming to fruition as it heads towards an epic ending all its own.
The update introduces several features.  Players may now explore Night Ward, a level 30-35 co-op zone.  The Magisterium Incarnate Trial brings about a conclusion to the Praetorian War and Emperor Cole storyline, with a boss fight against the might Well's Champion himself.
Improvements have been made to chatting.  All players can join a server-wide channel, allowing free, premium and VIP players to all communicate.  Players can also use the new Interdimensional Tunnel System to quickly change worlds.
VIPs get a couple of bonuses in the update as well.  First is the Signature Story series, for heroes and villains alike.  Level 50 VIPs also have access to the new Hybrid Incarnate Tree, granting powers based off of the core archetypes in City of Heroes.  Finally, VIPs can unlock The Mecha Armor Tier 9 Costume set by having completed the top tier of the Paragon rewards program.
NCSoft also publishes Guild Wars and Aion.
City of Heroes "Where Shadows Lie" Gameplay Screenshot
Source:
City of Heroes Issue 23: Where Shadows Lie Launches Today

The next free update to City of Heroes Freedom, Issue 23: Where Shadows Lie, is the blockbuster finale to a world-changing storyline

NCsoft® and  Paragon Studios® are pleased to announce the launch of City of Heroes Issue 23: Where Shadows Lie. In a storyline that began with the launch of Going Rogue, Issue 23: Where Shadows Lie sees the culmination of two years' worth of storytelling as it heads to its epic conclusion.

As the final chapter of the Praetorian War begins, the Heroes and Villains of Paragon City must rally to halt the madness of Emperor Cole before his nefarious plans rend the dimensions asunder. Still reeling from the deaths of Statesman and Sister Psyche, heroes and villains must now harden their resolve and fight to stop Emperor Cole from shattering the dimensions. Issue 23: Where Shadows Lie launches with a heroic amount of new content and upgrades, as well as the thrilling conclusion to the Praetorian War.

Please see below for a sample of the amazing game updates coming in Issue 23: Where Shadows Lie:

·         New Zone: Night Ward – Dark forces hide in Night Ward, threatening to destroy the cosmos. Night Ward is a Level 30-35 co-op zone where characters encounter strange magical allies and foes while powerful arch-villain Shadowhunter prowls the realm with his deadly army of beasts.

·         The Magisterium Incarnate Trial – The inter-dimensional Praetorian War against Emperor Cole comes to a stirring conclusion in the new Magisterium Incarnate Trial. Emperor's Cole's lieutenants and strongholds have all been defeated and captured. Now heroes and villains will use knowledge gained in taking down Diabolique in an epic showdown against the Well's Champion to determine the fate of two worlds!

·         Improved Free Player Chat and Grouping – Now all players (VIP, premium, and free) can join a new serverwide chat channel that allows them to communicate freely with each other. In addition, the new Interdimensional Tunnel System makes getting from one world to another quick and easy.

·         New VIP Content and Benefits – VIPs can enjoy the latest Signature Story Arc Series 2: Pandora's Box – Both Heroes and Villains are being supercharged with new uncontrollable powers. Heroes team up with the remnants of the Freedom Phalanx to discover the secret menace behind the chaos, while Villains lay the groundwork for a new organisation to rival the power of Arachnos.

·         New Incarnate Powers – Level 50 VIP players can now unlock the Hybrid Incarnate Tree, which grants them new powers based on the core Archetypes in City of Heroes®. Choose a style that shores up a weakness, or one that further strengthens existing abilities.

·         New Mecha Armor Tier 9 Costume Set – The Mecha Armor Costume Set can turn players into the sleek giant robot or high-tech warrior they've always dreamed of. This latest Costume Set is available only to VIP players who have unlocked the top tier of the Paragon Rewards program.

For more information on Issue 23: Where Shadows Lie and the complete details of all content included in this latest free update, please visit http://na.cityofheroes.com/en/news/game_updates/issue_23/overview.php
Next Article
Joymax has announced the launch of their next content patch for Digimon Masters, which brings in Guilmon's ultimate form, amongst other f...
by MissyS
Red 5 Studios announces Update 1.1: Elemental Destruction for the open world MMO shooter, Firefall, introducing powerful new weapons and damag...
by Mikedot