Chasms of Corruption LitRPG Duology Now Complete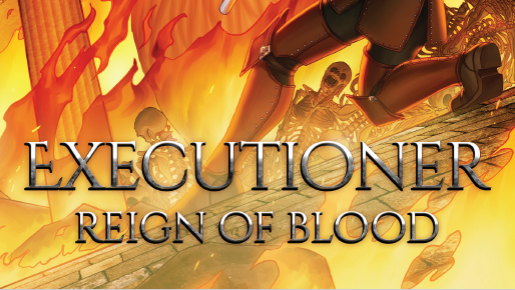 The sequel to Warlock: Reign of Blood, Executioner: Reign of Blood, is now available on Amazon Kindle.
The Chasms of Corruption Duology is about a gamer named Mark and his adventures inside the Full Immersion Virtual Reality RPG, Reign of Blood. In Warlock, when Mark finds himself suddenly unable to log out of the game, he must take up his sword, embrace a class he's unfamiliar with, and help a mysterious ranger rescue her people from ruthless slavers and ravenous monsters.
In the exciting conclusion to the series, Mark discovers there is another player, Arix the Damned, trapped inside the game. Arix is determined to make his way back to the real world, but Mark isn't so sure about his methods, or if he even wants to go home anymore.
Well known LitRPG podcaster, Ramon Mejia had this to say about Warlock: Reign of Blood:
Storywise, it's a decent combination of slice of life and chosen one. The combat is good. A few of the characters are two-dimensional but the world building is done well enough that the conflict between the two nations in the story has some depth. I think the best part of the storytelling is that it's done mainly through 3 points of view, 1 actually eventually being one of the bad guys. Overall, it is a pretty decent action adventure story with some good storytelling.

Score: 7.4 out of 10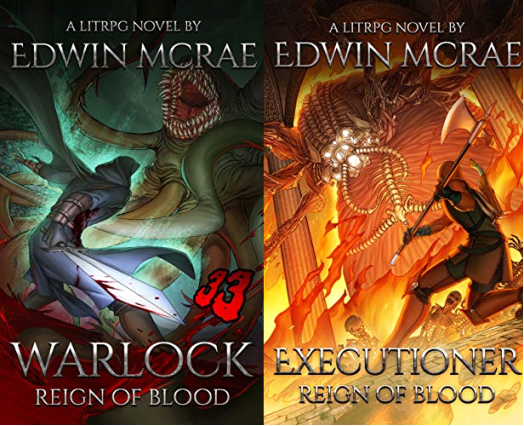 You can find the Chasms of Corruption duology at: https://www.amazon.com/gp/product/B07S1P7F1S/ref=series_rw_dp_sw
The Kindle prices are just $3.99 USD and $4.99 USD for Warlock and Executioner respectively, $8.98 for the duology as a set, or read as part of your Kindle Unlimited membership!
Edwin McRae has been a screenwriter and story designer for over 13 years now. After four years of writing for television, he started with Grinding Gear Games in 2010 and became the lead writer for Path of Exile's creative team. He's currently working on Skulls of Atlantis, a pirate themed LitRPG, as he enjoys the beautiful New Zealand countryside.
Next Article
The partnership will lend the themes and experiences from AVP into Plarium's hit Facebook game, Soldiers, Inc.
by MissyS
Sony Online Entertainment is present in Boston this weekend showcasing some new content for Planetside 2. What exactly are they showcasing? Th...
by DizzyPW
Teebik Games, a global platform for mobile game publishing, is pumped to announce the launch of its mobile MMORPG, Burning Blade. The highly-a...
by Mikedot