MX vs. ATV Supercross Encore now available on Steam Early Access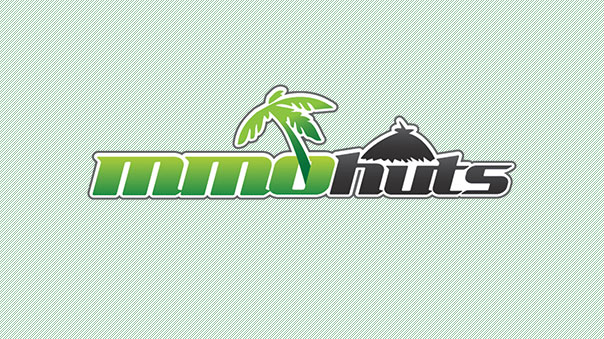 Rainbow Studios and Nordic Games announced the release of MX vs. ATV Supercross Encore on Steam Early Access today.
"It's been a little over 4 years since PC players could lay their hands on one of MX vs. ATV's iterations," comments Roger Joswig, Producer at Nordic Games. "We are thrilled to create this beefed-up version and to improve it further with the help of our community."
Here is what Ken George, Executive Producer from Rainbow Studios has to say on the Early Access part:
Why Early Access?
Early Access is a great and unique way for you to get your hands on an early version of our game and help us make it even better. Be the first to see new content and features during the fine-tuning and tweaking phase of the game. We look forward to your constructive and valuable feedback.
Approximately how long will this game be in Early Access?
We are targeting the full release in Summer 2015.
How is the full version planned to differ from the Early Access version?
Early Access will have gameplay features and tracks come online as the game is being worked on. We plan to deliver new content updates every month. The full version will contain the career mode where you can unlock additional game modes, vehicles and parts. Furthermore, the full version will include more than 30 tracks, whereas the Early Access version will have less.
What is the current state of the Early Access version?
The initial Early Access build of the game includes:
Single and multiplayer mode
4 tracks with high-res textures (we plan to add new tracks monthly)
6 vehicles (2 x 125cc bikes, 2 x 250cc bikes, 2 x 250cc ATVs)
Upgrade parts for all vehicles
More than 60 official riders
Will the game be priced differently during and after Early Access?
We are going to scale the price with the amount of content available. So as more content is added, we will add to the cost incrementally. We hope that players will feel they paid the appropriate price at any given stage of the development.
How are you planning on involving the Community in your development process?
The Rainbow Studios development team highly values your feedback. We encourage you to post feedback on the Steam forums, where we monitor all of the posts.
Next Article
MapleStory 2's biggest update since the initial launch of the MMO hits today on both the Nexon Launcher and Steam.
by Ragachak
Ubisoft announces a name change and further updates as Ghost Recon gets ready for an April release.
by MissyS