Celtic Heroes unleashes Halloween update and new expansion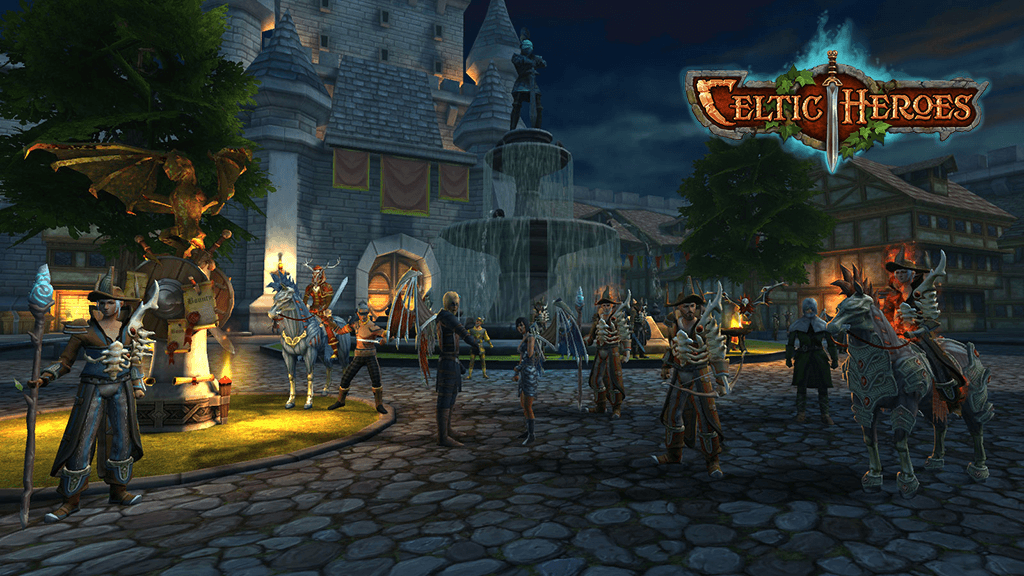 One Thumb Mobile, creator of the mobile 3D MMO Celtic Heroes has unleashed a brand new expansion and Halloween update encompassing an all new level of Gelebron's Tower; Arcane Sanctum, and the seasonal festivities of Samhain.
Joining the festive season, 3D MMO Celtic Heroes will host celebrations of Samhain. Available from today on iOS and Android devices, Heroes will immediately notice the change to Lir's Reach as the area has been shrouded under the new Blood Moon. The event will also play host to a plethora of seasonal activities, available for all levels of players, including over 60 bounty and seasonal quests for players, new and exclusive rare items, and spooky new mounts, wings and fashion! Additionally, Heroes can team up with others as the powerful ghostly horseman; Osan Marach, and his fearless riders are awaiting those brave enough to contest them.
Also in this update is the anticipated release of the Arcane Sanctum area of Gelebron's Tower. Only accessible to the bravest of Heroes, they must fight their way through the Forbidden Halls and work together venturing forth into the uppermost level of Gelebron's Tower; Arcane Sanctum. It is here that courageous Heroes will witness the surges of magic grow stronger before coming face to face with the toughest foe within 3D MMO Celtic Heroes; Gelebron.
"This latest update to our 3D MMO Celtic Heroes is full of seasonal fun, tough new challenges and lots of great new game improvements," says Samantha Murray, Marketing Manager at One Thumb Mobile. "The Arcane Sanctum expansion along with the seasonal event Samhain has been joy for the studio to create with the art and design teams really utilising the innovative features that Celtic Heroes is increasingly becoming known for. We hope that players will enjoy the update as much as we enjoyed creating it."
Working closely with the community, One Thumb Mobile has also included hundreds of brand new impressive skill animations and several game and interface improvements to this update.
Next Article
Tapfuns announced today that they have begun Pre-Registration for their next idle game, Three Kingdoms - Idle Games.
by Ragachak
Not a lot of news this week, unfortunately. But, there's been a lot of time spent in the PTS, specifically in the new Conquest Map.
by Ragachak
Project Zomboid sticks out as being the most individual of the bunch of survival horror titles. And with the recent push to finally add multip...
by DizzyPW