Carte reveals new card art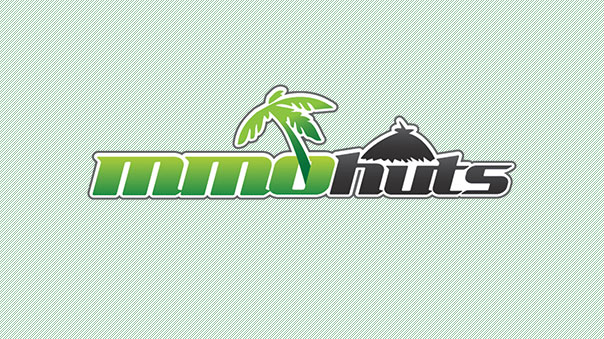 GamesCampus has released new screenshots of some of Carte's card art, along with descriptions of each nation.
Carte will feature a 65-card deck system, featuring one hero and an assortment of attack, defense, and utility cards. The game divides players into five nations, which have been given further descriptions today, as follows:
* The Sacred Empire of Saike is led by its priesthood and defended by angels. In the last war, Saike was ravaged by the army of Kaideron, the Kingdom of Darkness. While Saike's populace continues to suffer in the aftermath, the angel Irene Belle has declared a holy crusade against Kaideron. As the knights and angels of Saike march forth, the entire continent is once again plunged into conflict.
* The kingdom of Kaideron exists for the glory of its master, Belial. Belial has ruled the Kingdom of Darkness with a cruel and unforgiving hand since the ancient days when gods still walked amongst men. Even with the armies of Saike on his doorstep, Belial shows no weakness and merely waits patiently for the next of his innumerable plots to come to fruition.
* The nation of Archan has traditionally been devoted to the pursuit of knowledge, but newly appointed general Pietro Frigo has greater ambitions. He has spread a web of secret alliances throughout the continent, and this war is the fulcrum upon which his destiny turns.
* The forest union of Sierrion proclaims neutrality in the current war. Their leader, Serya Tasdelen, shows public support to neither side, but there are whispers of an army gathering in the depths of the forest and secret meetings between her and the mages of Archan.
* The empire of Aspire, home of the finest warriors and strongest steel in all of Arcadia, seeks conquest. Emperor Torsten II sees the war as an opportunity to strike when the other nations are weak and expand his empire's grasp. But there are those within the empire who have a different vision for Aspire, one that does not include Torsten II.
GamesCampus also publishes Shot Online and Asda 2.
Carte: Card Art:
Source:
GAMESCAMPUS' CARTE HAS A REAL STORY IN THE CARDS

Sunnyvale, Calif. (February 3, 2012) – Armies, Heroes, Weapons, and Stories are all awaiting you in a deck of 65 beautiful cards! Leading online game publisher GamesCampus.com (www.GamesCampus.com) tipped their hand with new assets for their first global online trading card game, Carte, due to go into closed beta later this month. Players in Carte can build the deck they want to build, all wrapped in a story dripping with rich lore full of drama, betrayal, and valor. Pre-registration is now open and card gamers can dash over to http://carte.gamescampus.com and become among the first to experience all of the card-slinging action when Carte enters beta in February 2012.

Carte takes place on the continent of Arcadia, a land the gods have abandoned, where five nations battle for supremacy. Players joining Carte will be gifted a starter deck for each nation, so they can explore both the deck building possibilities and the underlying story expressed through the cards. Each nation in Arcadia has its own heroes, villains, and plots to be unveiled as the game progresses.

The Sacred Empire of Saike is led by its priesthood and defended by angels. In the last war, Saike was ravaged by the army of Kaideron, the Kingdom of Darkness. While Saike's populace continues to suffer in the aftermath, the angel Irene Belle has declared a holy crusade against Kaideron. As the knights and angels of Saike march forth, the entire continent is once again plunged into conflict.

The kingdom of Kaideron exists for the glory of its master, Belial. Belial has ruled the Kingdom of Darkness with a cruel and unforgiving hand since the ancient days when gods still walked amongst men. Even with the armies of Saike on his doorstep, Belial shows no weakness and merely waits patiently for the next of his innumerable plots to come to fruition.

The nation of Archan has traditionally been devoted to the pursuit of knowledge, but newly appointed general Pietro Frigo has greater ambitions. He has spread a web of secret alliances throughout the continent, and this war is the fulcrum upon which his destiny turns.

The forest union of Sierrion proclaims neutrality in the current war. Their leader, Serya Tasdelen, shows public support to neither side, but there are whispers of an army gathering in the depths of the forest and secret meetings between her and the mages of Archan.

The empire of Aspire, home of the finest warriors and strongest steel in all of Arcadia, seeks conquest. Emperor Torsten II sees the war as an opportunity to strike when the other nations are weak and expand his empire's grasp. But there are those within the empire who have a different vision for Aspire, one that does not include Torsten II.

Carte is a fast paced global online trading card game. Choose a Hero, build a deck and launch into exciting battles with fierce weapons and allies from the deep storyline. Create and master endless strategies with an arsenal of spells and creatures to conquer your opponents. The continent of Arcadia is entering the greatest conflict it has ever seen, and the battles will play out on the card table of Carte.

For more information about GamesCampus.com or Carte, please visit carte.gamescampus.com
Next Article
After the excitement of gamescom we're back to normal service with an all-new god (and a re-worked one) set for release in the latest upcomi...
by MissyS
Version 2.3 for League of Angels - Fire Raiders is now upon us and with it comes Relics, new characters, and more!
by MissyS