Perfect World International: Descent unveiled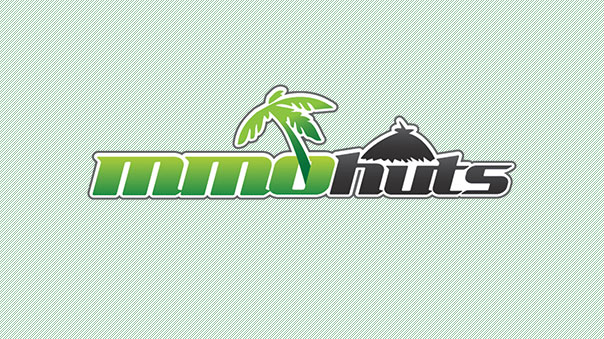 Perfect World Entertainment has released information for its next expansion for Perfect World International – Descent.
Descent will launch on February 15. The content is geared for high level players, and introduces a new zone, Morai, for players above level 95. The new area includes new quest hubs and two new dungeons. New tier sets will be available for players through both the main storyline, reputation, and more. There are three factions in the region (Order of Corona, Order of the Shroud, and Order of Luminance) that players can ally with.
All classes will receive new skills that are promised to be "game changing," such as Archers being able to cloak, as well as a skill rebalancing. All territory maps will also be reset on February 14 to prepare for the new game systems. From then on out, territory maps will be reset every six months, with a prize for the faction that wins at the end.
Perfect World Entertainment also publishes Jade Dynasty and Forsaken World.
Perfect World International: Descent
Source:
Perfect World Entertainment is happy to announce its latest Perfect World International expansion — PWI: Descent!

Launching on February 15th, Descent will bring a host of new features and content to the beautiful and robust game that started it all.

Head over to the Teaser Site to watch the video, view screenshots, and sign up for the special launch gift!

Descent's Storyline

Long ago, evil specters roamed about the universe aimlessly. Perfect World's creator, Pan Gu, having mercy on them, created a world just for them – the distant realm of Morai. The sole gateway to Perfect World from Morai was placed in Elysium Village, and a protective enchantment ensured that creatures remained in their respective worlds.

Until now.

Elysium Village lies in ruins, the protective enchantment destroyed, its inhabitants' lifeless corpses scattered on its stone paths. Someone is organizing the evil specters of Morai, amassing a terrifying army in preparation for a full-scale assault on the cities of Perfect World. The leaders of the allied races have conferred, and a preliminary expedition mission into Morai has been planned. It now falls on the shoulders of Perfect World's mightiest heroes to enter the portal into hostile territory…

Main Features

Much of PWI:Descent's new content is geared toward higher level players, so if you're looking for a new angle in high-end PvP or a new path to 105, you'll be very pleased with what you see come launch day.

Beautiful New Zone

The land of Morai, accessible to players level 95 and above, can only be reached via an NPC in Elysium Village, and then afterwards via a special Teleporter NPC in each of the main racial cities. Morai is a vast land with a dynamic landscape, many new quest hubs, dozens of new quests, and two new dungeons. Upon arrival, you will be tasked with finding out who destroyed Elysium Village, as well as the evil force behind the sudden organization of Wraiths in Morai.

Powerful Brand New Gear

PWI: Descent will bring the addition of several brand new high-level gear sets of varying quality. While the lowest tier sets will be attainable simply through the main story-line, the more powerful sets will require a bit more skill and persistence, as well as a good relationship with the Order that you choose.

Join an Order

As you begin questing in Morai, you'll happen upon three Orders vying for control of the region – the wise Order of Corona, the scheming Order of the Shroud, and the mercurial Order of Luminance. Upon choosing an Order to enlist in, you'll gain access to a number of distinct perks, from powerful gear to unique high-level skills, to special vanity pets.

New Class Skills and Existing Skill Balancing

Easily one of the most exciting aspects of the Descent expansion is the fact that all ten character classes will be receiving brand new skills. These aren't your run of the mill new skills either — we're not talking about a second heal or another DoT, we're talking about real game-changers; things like Archers gaining the ability to cloak and Clerics gaining the ability to lay waste. In addition to these brand new skills, there will also be balance changes to currently existing skills. Tactics and strategies will no doubt be changing when Descent hits, and players will have to adapt or be destroyed.

Territory Map Reset

And finally, get ready, because we will be resetting the territory maps on all US and EU servers on February 14th during that night's maintenance! For each server, one champion will be declared — the faction holding the most territories come Monday the 13th.

From here on out, we would like to make Territory Map resets a regular, more frequent occurrence because it promotes competition, reduces the opportunity for a long-standing server monopoly, and creates a more dynamic TW landscape. So from now on, Territory Wars will be broken up into 6 month-long seasons.

And what of the champion? The faction crowned at the end of each season will receive a special prize which will likely change from season to season. In the event of a tie, the champion will be determined by 3v3 armed combat between the factions' most powerful warriors. We'll also be working on a way for champions and past champions to be displayed proudly on the PWI website.

Now, for this reset, although technically there was no "season", we would still like to reward the dominant faction on each server. So to this end, after this reset occurs on the 14th, we will be sending each server champion:

10x Shadow Fox
20x Scarlet Fox

So as you can probably tell, we're extremely excited to be bringing this expansion to you — we feel that it's truly some of our best work yet, and we can't wait to see you all in Morai on February 15th.

See you there!

-The PWI Team
Next Article
While mobile gaming has been a booster seat at the big kid's table for video gaming, it's also just as obnoxious.
by MissyS
Trion Worlds announced an update concerning the release of the Defiance 2050 Update, "Trouble in Paradise".
by Ragachak
We're back for another incredible week of top tier League of Legends eSports action with the Worlds 2017 semifinals.
by Kings Decree