Camon Hero card creation and dismantling details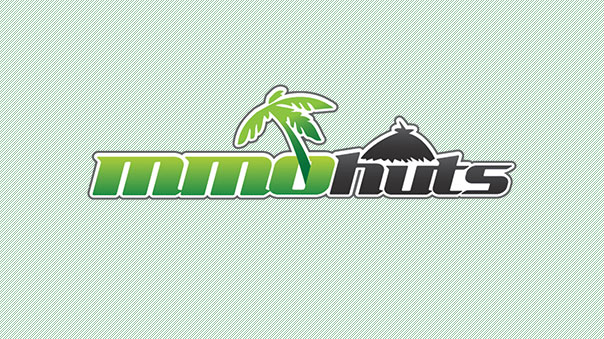 Uforia has released new information about the card creation and dismantling processes in Camon Hero, their upcoming trading-card based MMO.
The card creation system will allow players to create special cards not otherwise obtainable in game. Players will be able to do this by finding recipes as they journey in Camon Hero. Once all materials are found for the recipe, players can visit an Equipment Upgrade NPC and combine them to make a new strategic item.
Dismantling allows players to create Arc Stones and other bonus items out of no longer desired cards and items. Arc Stones can be used to upgrade other equipment, as well as summon monsters. Rare items may also appear during this process!
The Original Press Release:
UFORIA REVEALS DETAILS ABOUT CARD CREATION AND DISMANTLING SYSTEMS FOR CAMON HERO

Unique Card Creation System Lets Players Create Rare And Powerful Items While The Dismantling System Turns Cards, Equipment And Items Into Precious Ark Stones And Bonus Items

Redwood City, Calif. – April 8, 2010 – Uforia, Inc., an online game publisher specializing in massively multiplayer online games, today announced the details about the unique card creation and dismantling systems for its highly-anticipated Trading Card MMORPG, Camon Hero.

Within the unique card creations system, players will have the opportunity to create rare and powerful items not found anywhere else!  During their adventure they will soon discover various recipes to create cards. Once they collect all the materials needed for the recipe they can take them to an Equipment Upgrade NPC in town.  Players will then click the "Combine and Upgrade" button and right-click on the recipe they want to create allowing for a multitude of strategic creations!

The dismantling system lets players dismantle cards, equipment and items into Arc Stones and bonus items. Arc Stones can be used to upgrade equipment and summon monsters. To begin the dismantling process, players will open the inventory window and click the "Dismantle" button then right-click the item to place it in the "Dismantle Window" and the dismantling process will begin. There is also a chance that extremely rare items will be obtained through the dismantling process as well.

"These two unique systems are the core of this Trading Card MMORPG," said JK Kim, CEO of Uforia. "With this exclusive card creation system players can create trillions of summon hand combinations making the possibilities endless."
Next Article
Wargaming today announced that the first season of the Wargaming.net League 2014 has officially begun in a number of regions around the world,...
by Mikedot
Taichi Panda became officially available on the iOS App Store in the US and UK the morning of March 5th. Along with the new regional access, a...
by Mikedot
Starting today, the mighty Riftstalker begins prowling the lands in Phoenix Labs' Dauntless.
by Ragachak