Atlantica Online to Add New Mercenary and Housing Feature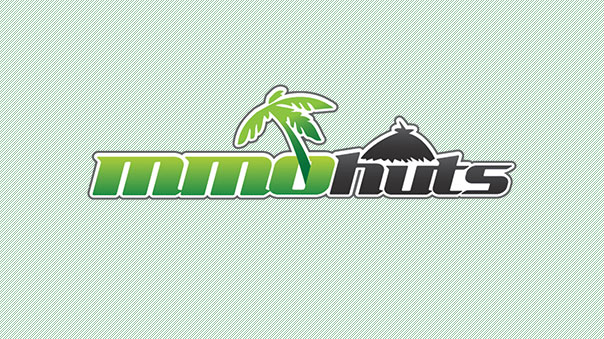 The turn based free to play MMORPG Atlantica Online has turned to the community to come up with interesting new mercenary designs. As long time players know, mercenaries can be hired in the game to accompany the main character into turn-based battles. Ndoors, who both develops and publishes the game holds periodic contests to design new mercenaries. The winner and five runner ups all receive Gcoins, the game's premium currency. This event has been titled 'Merc Madness' and a winner has been chosen — Symban from the Macadon server. Their winning design is titled 'Camilla', who floating in the air and is dressed in black and red.
New mercenaries aren't the only updates coming to Atlantica. The Korean version is scheduled to implement a player housing system into the game on April 22nd, 2010. It shouldn't take long for this feature to make it to the Western version of the game. Player housing is an often neglected MMORPG feature, and its great to see more and more free to play MMOs adding it now.
For more information on the winning mercenary design, read the full release below. To learn more about Altantica Online or Ndoors other free MMORPGs including WonderKing Online and Luminary: Rise of the GoonZu check out our game pages right here on MMOHuts!
Full Release:
Dear Atlantians,
We are proud to present the winners of our NDoors Merc Madness Event!
Our Grand Prize winner is: Symban from Macedon
Grand Prize winner will receive:
1) The mercenary itself to be used in their formation.
2) Artwork of their mercenary, with the signatures of all the developers involved in bringing the mercenary to life.
3) A year's worth of Atlantica Merchandise.
4) and 10,000 Gcoins
Here is a brief description and story to their mercenary:
Description:
Camilla: She is floating in the air. She is dressed in red and black her skin is completely white, with blood dripping near her lips.
Story:
She is a descendant of Vampire Countess created by the effects of the Oriharukon device in Bran Castle. She is floating in the air, seeking for draining life from others to sustain her existence. But she asks you for ending her curse by freeing her soul, that she may live without taking innocent lives.
The developers will be incorporating some of the winner's concept ideas. Stay tuned on future announcements and updates on the development of this brand new mercenary.
The Runner-Up Winners are:
1) Catnarok from Argos
2) Cuttlefish from Argos
3) Squat from Argos
4) Sellan from Macedon
5) Opaj from Mycenae
The Runner Ups will receive: 5,000 GCoins!
Congrats to all the winners.
*Runner Ups and the Grand Prize winner will be contacted via email, in order to receive their prize.*
Next Article
Leading online game developer and publisher, Joymax, today announced the second part of its "Uncanny" event for its popular MMORPG, Silkro...
by MissyS
The popular browser MMORPG, League of Angels, has announced a new GVG feature: the Volatile Battlefields.
by MissyS
gamigo has revealed Jagged Alliance Online's upcoming PvP modes, added recently in the game's closed beta.
by MissyS