CABAL Online releases Secrets of Radiant Hall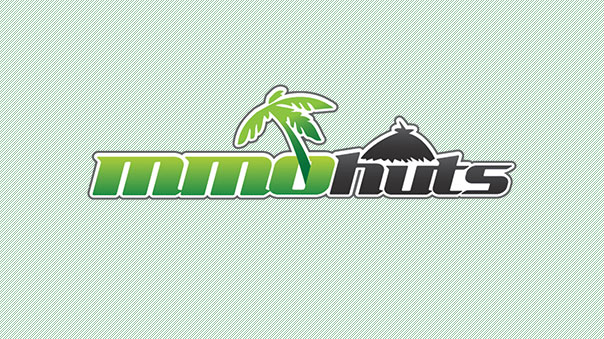 A new major update has hit CABAL Online's servers today, titled "Secrets of Radiant Hall."
The update adds two new dungeons, Radiant Hall (a 7-man raiding dungeon) and Catacomb Frost (a timed solo mission). Daily quests are now available with rewards ranging from EXP and AXP to Guild Points and Dungeon Entries. The UI and Party Search system have both been improved, and players may now create their own key bindings and chat macros.
CABAL Online Gameplay Screenshot
The Original Press Release:
CABAL Online Releases "Secrets of Radiant Hall" Update

Sheffield, UK – July 15th 2010 – Games-Masters.com today released CABAL Online: Secrets of Radiant Hall, the latest free update to the fast-paced free-to-play MMORPG that has revolutionized the action game genre. Introducing brand new content for players of all levels to enjoy, the update includes two new dungeons, a daily quest system, a revamped user-interface, improved party searching, custom key bindings and numerous other optimisations and changes designed to improve overall game play.

Continuing with the storyline and content introduced in previous updates, Secrets of Radiant Hall gives players the opportunity to uncover the secrets behind the Phantasmal clan — an evil force threatening to destabilise the world. With the truth hidden deep inside Radiant Hall, a new 7-man raiding dungeon, players will need to overcome a series of challenging obstacles that stand in their way, each more difficult than the last. Those who succeed will leave with fame and fortune. While those that fail face the wrath of Drosnin, the fire-breathing dragon!

As with all CABAL updates there is a healthy mix between solo and group content. Catacomb Frost is the latest solo mission and is available in three different difficulty levels. Players are urged to help save a poor and helpless girl, trapped deep inside the icy tomb dungeon. Yet with only 25 minutes to save her, and hundreds of monsters to overcome, it is a daunting task even for the strongest of heroes.

Other notable features included in "Secrets of Radiant Hall" include:

Daily Quests – Each day players will be able to assist the NPCs of Nevareth by carrying out certain tasks. Rewards include Experience, AXP, Guild Points and Dungeon Entries.
Party Search System – A matching tool enabling groups to find players and players to find groups.
Revamped interface – A brand new user interface, providing an improved user experience.
Custom Key Bindings – Players are now able to set their own short cut keys, including for movement and camera angle adjustments.
Chat Macros – The option is now available to create short cut keys for pre-defined text.
Greater variety of Faces, Hair styles & Costumes

More information, including videos, screenshots and the free game client, can be found at www.cabalonline.com .
Next Article
New players can jump right into the Knights of the Fallen Empire story as the Outlander, creating a new Level 60 character.
by DizzyPW
This week sees the arrival of Gloria Victis v. 0.6.4.2, the latest weekly update for the medieval MMORPG.
by MissyS